The new vertical injection press by Stagnoli Gears
5 September 2022
With the aim of fully meeting our client's demands, consolidating and enhancing competition, our company constantly invests to improve its products, its processes and the quality of its services.
With this target in mind, recently Stagnoli Gears has extended its machinery park in its headquarters in Lonato del Garda, with insertion of a vertical injection press mainly dedicated to moulding  plastic gears and, specifically, co-moulding of metal inserts. Co-moulding includes use of a part (often metal), which is placed inside the mould in the phase before injection.
Stagnoli Gears innovates and renovates its machinery park: performance, quality and precision
The increasingly strict requirement for precisions in injection moulded transmission units means optimising all the variables in play in the entire process chain. The type of press is based on the geometry of the component.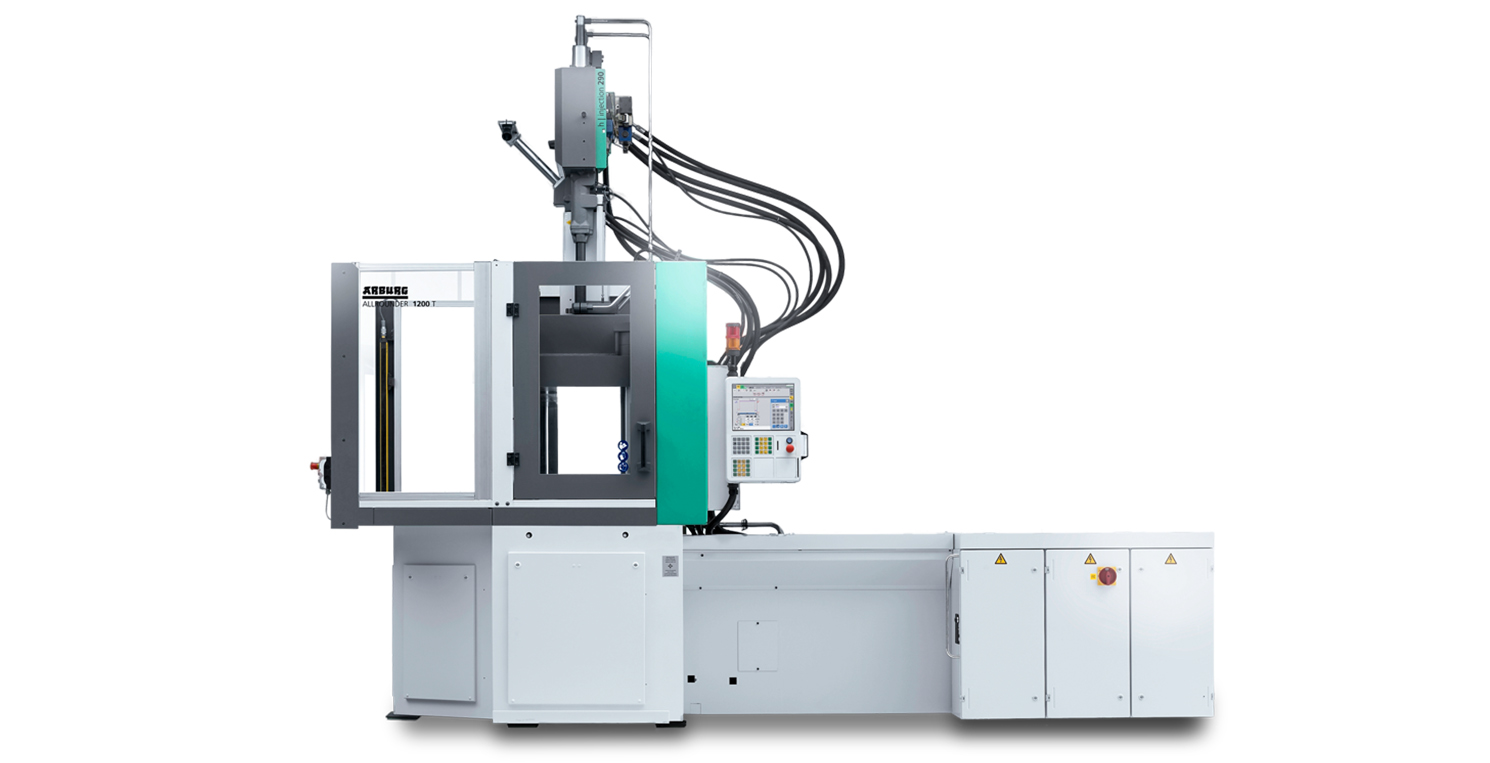 Stagnoli Gears is perfect for this sector, boasting over forty years of know-how, but also confiding in the vast range of vertical injection presses in the production plant, which range from 10 to 580 tons. This ability allows us to be an excellent partner capable of supporting the client, providing consultation and advice on what to choose for co-moulding of metal inserts.
Stagnoli Gears therefore innovates and renews itself with the ARBURG ALLROUNDER 1200 T 800 80 ton new vertical injection press including a three-station turntable.
Compared to the horizontal model, the vertical injection press offers numerous benefits:
Ergonomic processing, thanks to the selection of different closure systems and obstacle-free access during the insertion and removal phase of the items.
Short cycle times and high production, thanks to the various movement tables that allow simultaneous insertion and picking during the moulding process.
Servo-electric turntables for precise and safe processing, at the same time guaranteeing energy efficiency.
Particularly compact structure that takes up minimum space and which also allows for installation in very tight production environments.
Are you looking for a competent company in the co-moulding of metal inserts equipped with the latest generation vertical injection presses? Stagnoli is the ideal partner for you. Contact us and we can immediately start your project together.