Plastic gears with inserts: the experience of Stagnoli
22 December 2020
Our story begins in the early Eighties with a brilliant idea of the founder: injection moulding of technopolymer transmission elements. The desire for growth, which has always characterised our company, has led us towards the study and production of high-performance, resistant and quality mechanical gears in plastic , currently used in hundreds of thousands of applications.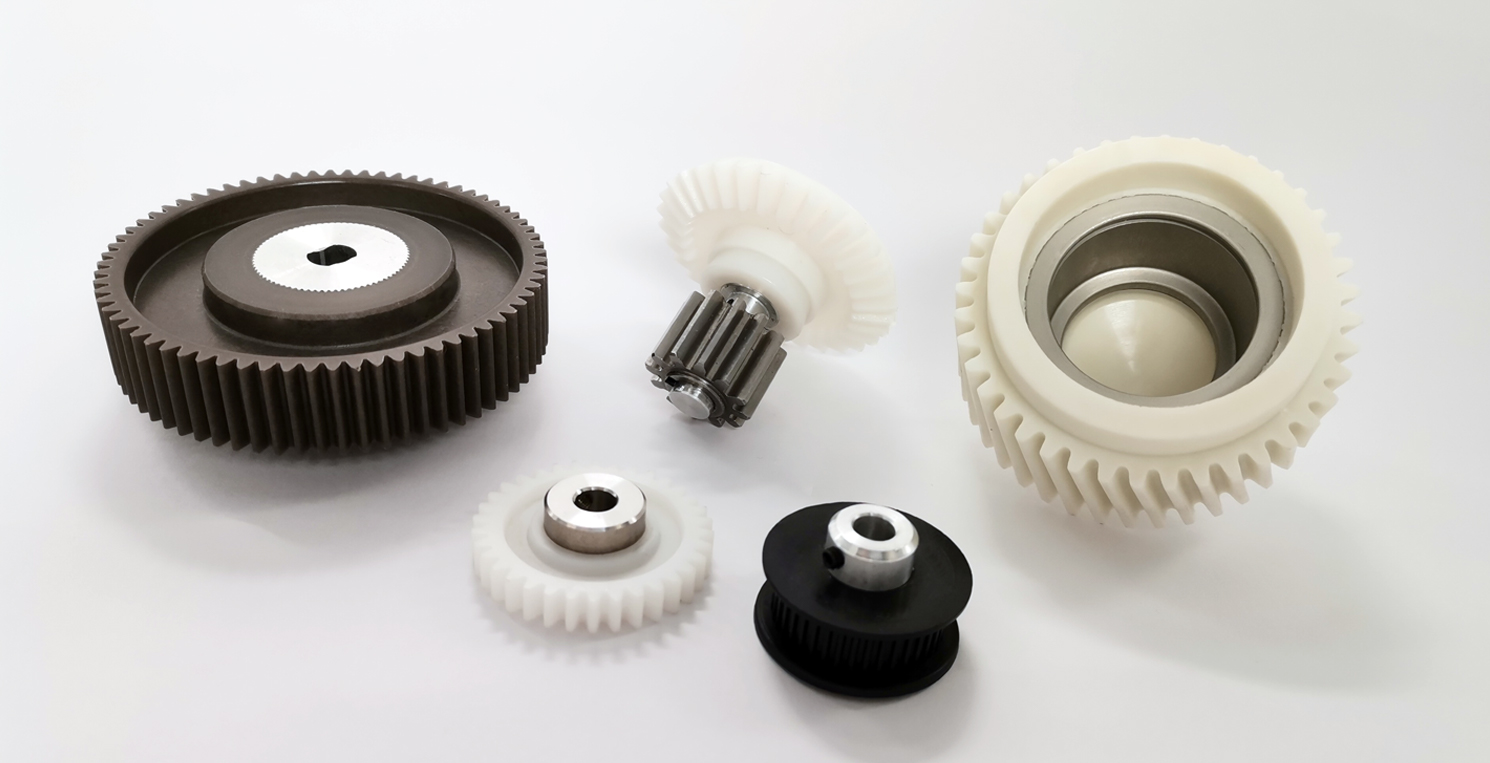 Experience in the plastic moulding sector and continuous investments in R&D, cutting-edge machinery and tools are the main dynamics that animate our production spaces. Thanks to a precious and constantly evolving know-how, we are the reference point for the design and construction of transmissions and reducers in technopolymer.
Co-moulded gears: our value offer
Among the tens of thousands of transmission elements produced, a large chunk is occupied by co-moulded plastic gears  with inserts.
Co-moulding involves the use of a part (often metal), which is introduced into the mould in the phase prior to injection.
Strengths of co-moulded gears with inserts
The benefits of using inserts in gear moulding are manifold. Let's analyse three of them:
Greater power transmission capacity should a keyway be made for keying onto the shaft. In this way, it is possible to use the technopolymer transmission elementsin all those applications where a sudden change of direction in motion is expected, with high speeds.
Improved coupling accuracy when tight tolerances are required.
Increased durability of the components if the inserts are represented by bushings and sleeves that guarantee greater resistance to abrasion and a consequent reduction of friction due to sliding.
If you would like more information on co-moulding and its benefits, please contact us.