POLYAMIDE PA4.6 BRIDGES THE GAP BETWEEN TECHNOPOLYMERS AND SUPERPOLYMERS
22 July 2019
Recently, the growing search for increasingly high performance in applications involving metal replacement has led to an exponential development of new plastic materials. Given the intrinsic nature of the material, the technopolymers frequently fail to satisfy and/or guarantee the required properties. It is therefore necessary to consider the use of a superior class of polymers, called superpolymers (PEEK, PEK, PPS), which imply higher and often non-competitive costs.
Stagnoli, always active in the research of materials, has certified the quality of polyamide PA4.6, bridging the gap between conventional engineered plastics such as PA6, PA66, PBT, and special materials such as PPS and PEEK.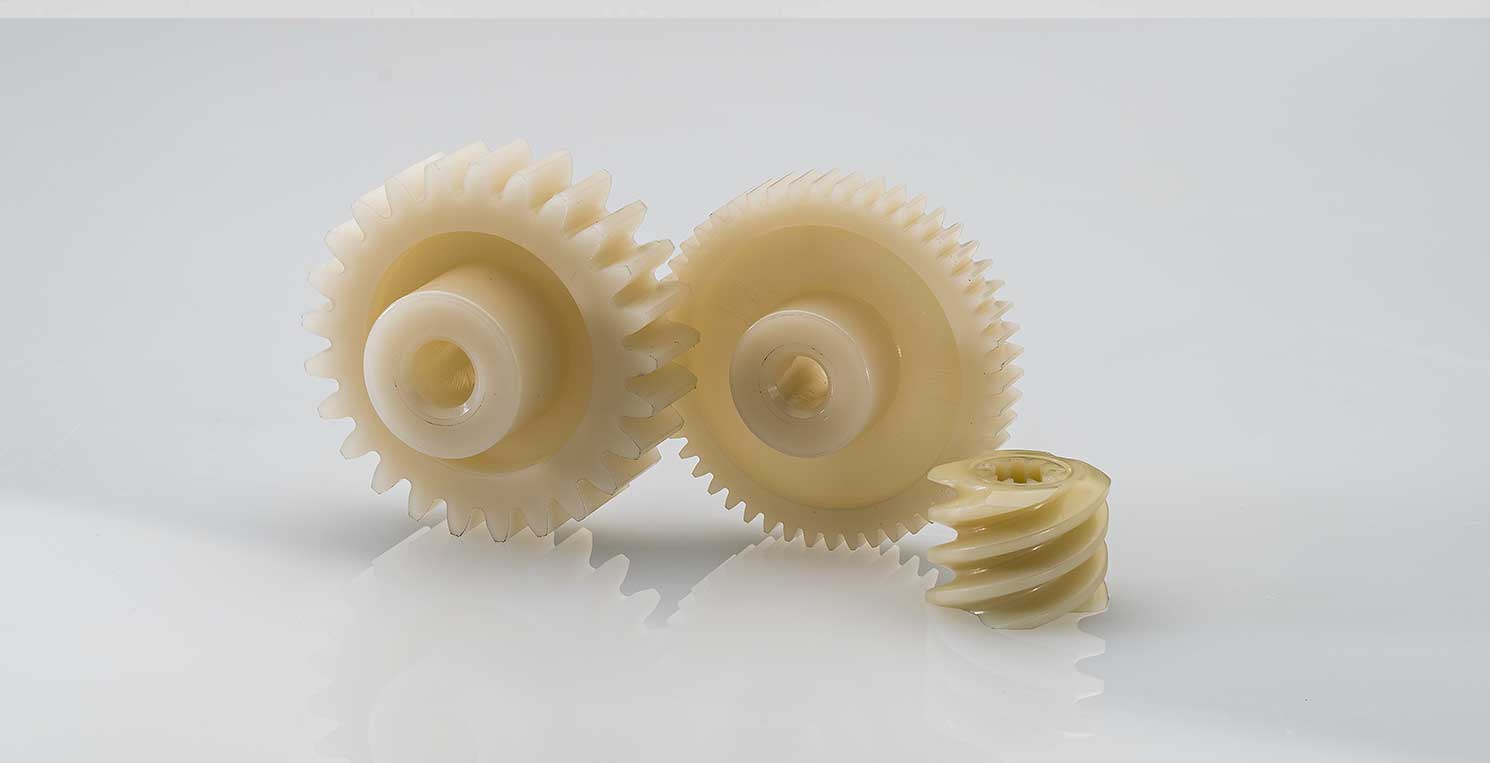 The reason why Stagnoli uses PA4.6 polyamide
Although there are similarities between the molecular structures of PA46 and PA66 or PA6 and PA4.6, the greater number of amide groups of the latter (characteristic of a polyamide) lead to obtaining a product with a higher melting temperature equal to 295° C, for a given length of the chain and a more symmetrical structure of the latter, but also with a greater crystallinity and a faster crystallization. This leads to:
A high crystallization temperature of 265° C;
A high rate of crystallization that brings great toughness;
A low deformation beyond the Tg, with excellent resistance properties to fatigue and good heat resistance;
Exceptional abrasion resistance;
Greater resistance to high temperatures.
Stagnoli periodically performs tests on its gears, verifying all these features and proving how the PA4.6 material represents an efficient alternative to metallic materials and superpolymers used in applications that require high properties.
Contact us if you have any questions or a project that requires the use of PA4.6.