CO-MOULDED KEYLESS LOCKING DEVICES: STAGNOLI HAS THE SOLUTION
3 May 2021
"What would you do if you had to increase the transmitted power between the rotating shaft and the technopolymer transmission part?". This is one of the questions we are often asked and for which Stagnoli has a performing solution reproduced in the co-moulded keyless locking devices with our gears.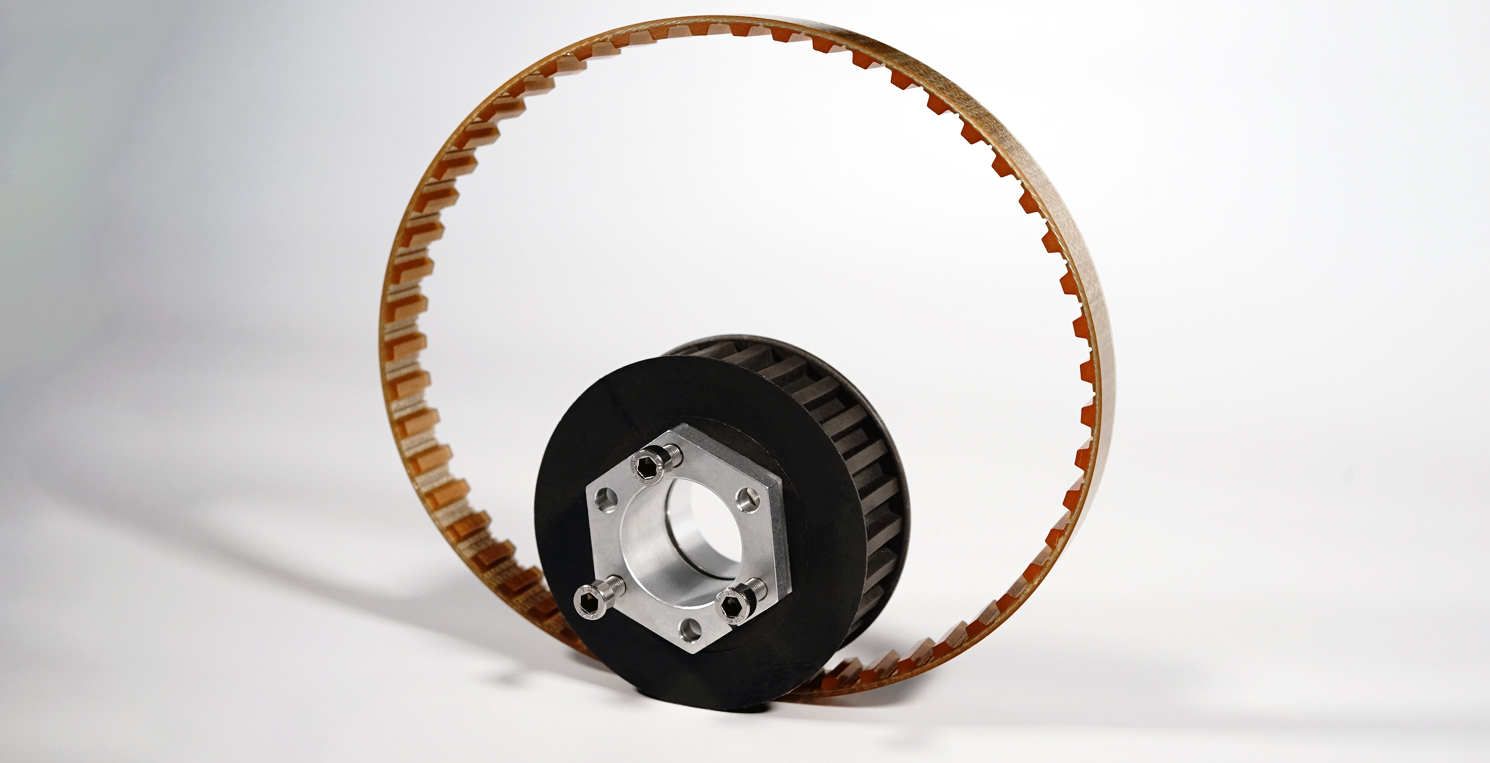 Over the years, we have always taken on market demands and often found innovative solutions. This is also the case here. The answer in fact lies in co-moulding our plastic gears with metal keyless locking devices, ensuring excellent results and considerable performance.
What is a keyless locking device?
A keyless locking device is a fastening and connection system based on the principle of friction. It is composed of two rings inserted one inside the other with incisions and a series of screws along the circumference. The surfaces in contact with one another are tapered: tightening the screws, one forces inside the other and the tapered part of the cut rings to cause their radial deformation. The pressure exerted on the elements allows their connection and fastening. The thrust cones develop pressure between the shaft and the hub, enabling safe fastening of the pulleys, gears, wheels for chains, drums, steering wheels, etc.
What are the advantages of co-moulded keyless locking devices?
The main benefit of using co-moulded keyless locking devices with our technopolymer gears lies in the simplified assembly and dismantling operations and the reduced mechanical machining on the part (for example the manufacture of key compartments). Furthermore, from a mechanical point of view, they allow distribution of the load over the entire surface and not only on the sides of the key, thereby increasing resistance to torsion and transmitted torque. Furthermore, compared to key transmission, there are zero angular and axial clearances and noise is reduced in the event of sudden rotation changes.
We have further enhanced this series of overall benefits for keyless locking devices use thanks to co-moulding:
The possibility of customisation by the client promotes choice based on specific application requirements.
The possibility of inserting the keyless locking devices from both sides of the transmission part based on the dimensions of the hosting case.
The possibility of "sinking" the entire keyless locking devices in the polymer and reduced dimensions inside the case.
Co-moulding allows increased friction force between the keyless locking devices and the polymer transmission element guaranteeing solidity between the two units.
If you have a project to propose and you want to use our keyless locking devices co-moulding solution, contact us.