Gearboxes with plastic gears for electric motors: Stagnoli has the solution for any application.
19 November 2019
Electric motors are broadly utilised in a range of applicative sectors. The list is almost endless—watches, automobiles, vacuum cleaners, hair dryers and most everyday household appliances. They are often coupled with gearboxes containing plastic gears. Our company specialises in the design and production of such components, offering our customers a broad range of gears whilst guaranteeing the utmost quality and high efficiency in the application.
Discover what electric motors are, how they operate and the application for plastic gears.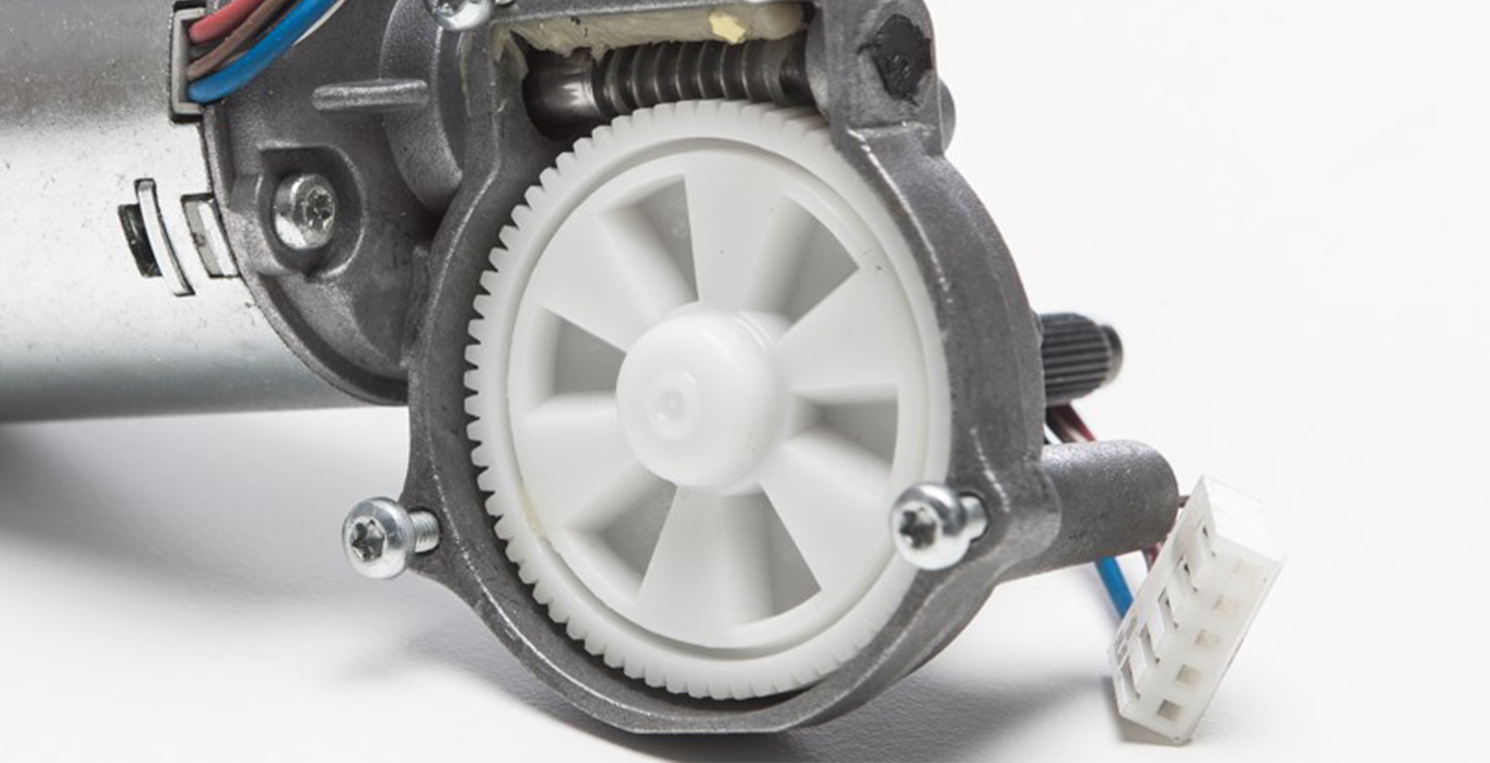 Electric motors: what are they and what is their operating principle?
Electric motors are nothing more than machines able to generate mechanical energy from an electric power source. They generally consist in a fixed part (stator) and a mobile part (rotor). Through a spire system that exploits both the electromagnetism and magnetism (supplied by a series of magnets), the rotor of the apparatus starts to turn and generate energy that is supplied the apparatus of which it forms part. Electric motors can be supplied with Alternating Current (electric mains) or Direct Current (battery).
Electric motors are often coupled to worm gearboxes or helical gearboxes. They are called permanent magnet direct current gearmotors, DC electric gearmotors, DC gearmotors or even brush electric gearmotors.
Electric motors coupled with plastic gear reducers: Stagnoli's production.
Our company specialises in worm and planetary worm reduction along with plastic gears with a helical shape present within the 12-24 V DC gearmotors. Our offer is able to satisfy the requests of a growing variety of industrial sectors: motors for actuators, for opening systems, for the medical sector, along with automotive sector gearmotors and motors for new emerging sectors.
Our experience and the timely and precise design of the geometry of the plastic gears and screws allow us to guarantee numerous solutions. The freedom of design granted by injection moulding means we have been able to replace brass and steel gears but also to study reducers with geometries that would be almost impossible to obtain with traditional materials. In many cases, teeth with special profiles have been optimised, corrected ad hoc to better balance the resistance of the transmission in the specific application in which it is inserted. Finally, we have also studied other aspects such as heat dissipation and the precision of the interaxes. Many of these products have a range of applications: in automotive field for windscreen wipers and seat handling; in the medical field, for dental office seating or automatic X-ray machines; in the Oil & Gas sector, for oil industry reducers and for the automatic regulation of gas valves.
Do you want to know more about our plastic gears within gearmotors? Are you wanting to optimise the design of your gearmotor and need advice in choosing the most suitable technopolymer? Contact us.