We design and manufacture standard or customised plastic bevel gears. Our range.
25 February 2020
Stagnoli has been operating for forty years in the technopolymer gear sector, offering a wide range of standard and customised products. In fact, we are able to customise the products in the catalogue, following the specific needs of each customer.
Among the items offered by us there are also the plastic bevel gears, made with high quality technopolymers, suitable for various applications and also suitable for contact with food (FDA approved). In detail, we offer straight bevel gears for the market and/or custom-design and custom helical bevel gears thus satisfying the most varied needs.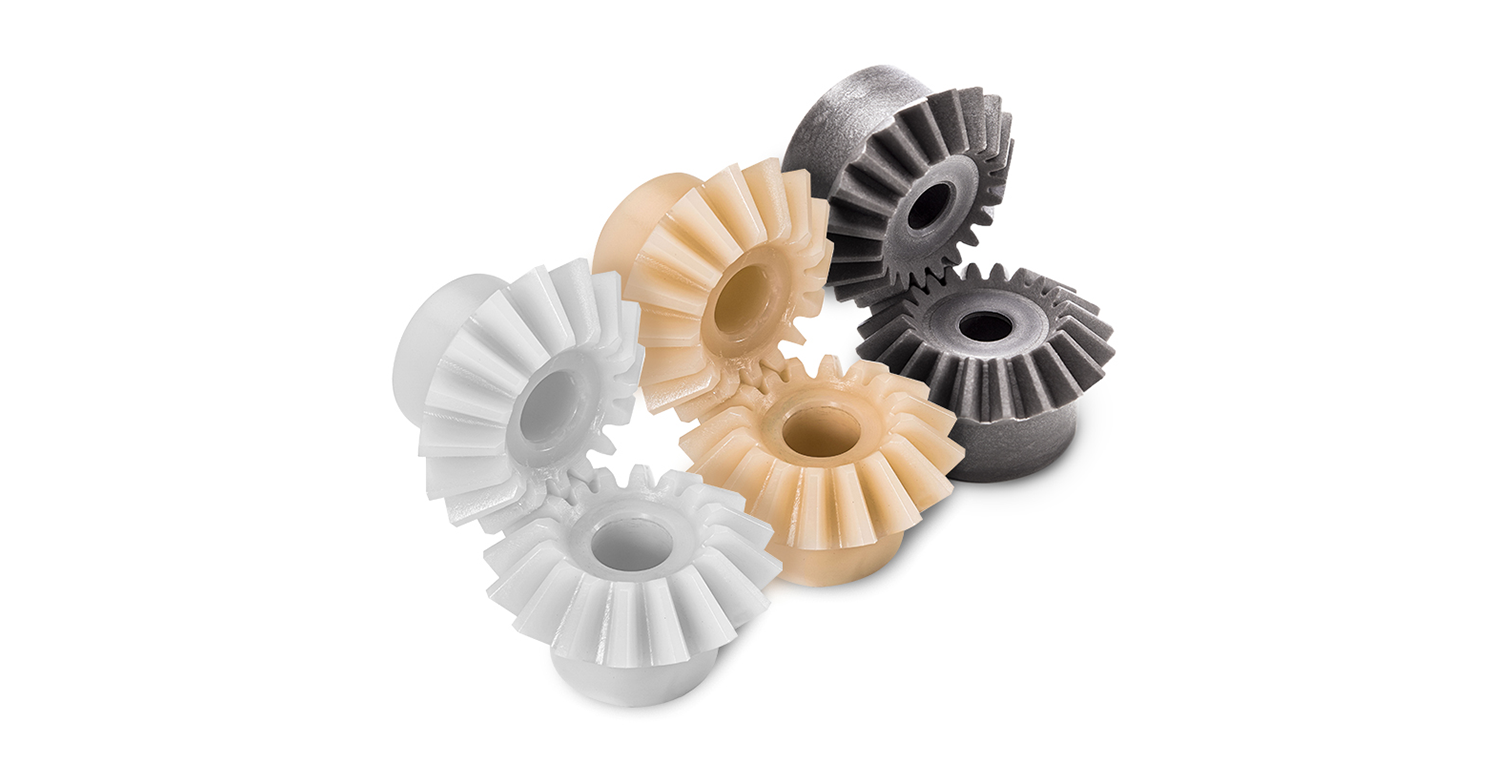 Discover our range of plastic straight bevel gears.
We create bevel gears with standard teeth that can be used both with a second Stagnoli gear or with a steel one. Like all our products, the plastic bevel gears are suitable for use without lubricant. In particular, we propose:
Glass fibre reinforced PA6 (Nylon) bevel gears, ideal in all those applications requiring low rotation speeds and high transmissible torques. For this type of plastic bevel gear we offer an entire blue range of articles suitable for contact with food. In this case, the special material with which they are made complies in various modules and reduction ratios to EU and FDA standards.
Bevel gears in POM (acetal resin), suitable for all those applications that require high rotation speeds and low transmissible torques. These bevel gears have good dimensional stability, mainly due to a low hygroscopicity of the technopolymer, good sliding properties and wear resistance. In addition, they are physiologically inert, therefore suitable for contact with food, and with good resistance to a wide range of chemicals.
Bevel gears in PK (polyketone) which, compared to the POM series, can be used at higher operating temperatures. They guarantee greater chemical and impact resistance. Thanks to an excellent surface finish, they also reduce the creaking that occurs when the acetal resin rotates in contact with another technopolymer.
All our straight teeth bevel gears in Pa6 (Nylon) with glass fibre are supplied with a rough bore, while the bevel gears in POM and PK have a finished hole with H10 tolerance; for minimum quantities, however, we can supply a customised finished piece by CNC turning.
In addition to the listed commercial products, we are able to manufacture fully customised plastic bevel gears. For more information on our services, contact us.