HTD toothed pulleys: innovation and performance in metal replacement
23 November 2020
The experience and know-how acquired in over thirty years designing and manufacturing plastic gears, polymer transmission parts and other mechanical solutions have allowed our company to be considered an innovative partner for important international metal replacement projects.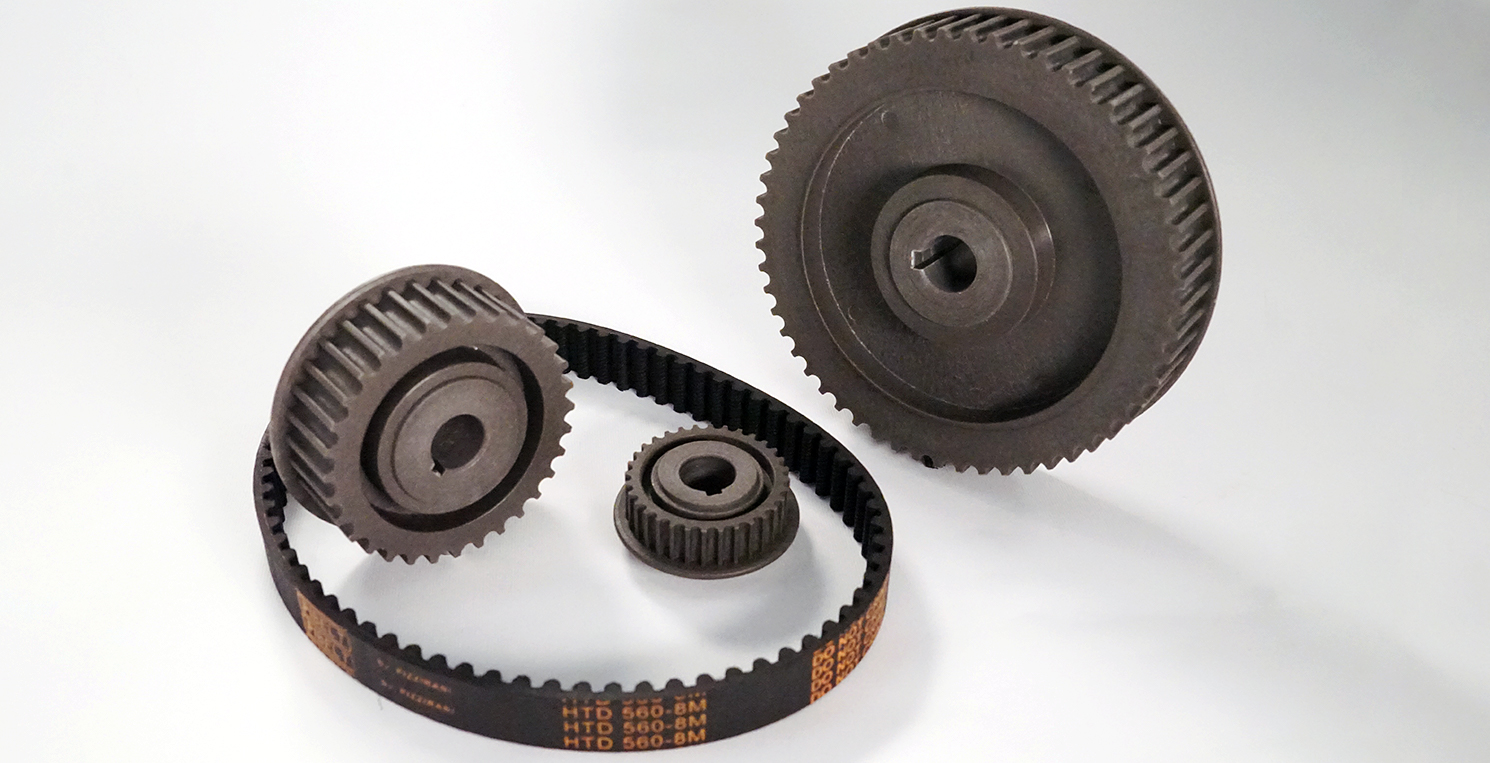 Examples of HTD pulleys in plastic, specifically PA6 with glass fibre, for the packaging and food sector made by Stagnoli.
Stagnoli's goal has always been to guarantee quality and reliability. What actually makes us stand out is that we supply a product with its mechanical properties certified through in-house tests, such as those we have carried out on our new plastic pulleys with HTD profile.
Tests on the new technopolymer toothed pulleys with HTD profile
We have recently added to the catalogue toothed pulleys with HTD (High Torque Drive) profile with 5M and 8M pitch suitable for a belt width of 9, 16, 20 and 25 mm, thereby expanding the existing wide range of pulleys with different profiles (T with pitch 2.5, 5, 10; AT with pitch 5, 10; MXL; XL; L; H).
Benefits and performance of the new HTD toothed pulleys
The major advantage is linked to the scope of use in metal replacement: Stagnoli's new HTD toothed pulleys can transmit high torques at low speed which in the past were only transmissible with gears and/or with pulleys in aluminium.  
The rounded shape of the tooth significantly improves the distribution of stresses and allows higher loads. Furthermore, being able, after moulding, to obtain standard keyways and to ultrasonically weld a second flange makes them perfectly compatible with those existing in aluminium and used in countless applications. The material we have used is a polyamide based technopolymer reinforced with glass fibre. This allows us to provide adequate strength and mechanical properties that are guaranteed and confirmed by tests carried out on specific test benches.
The results of the tests on our technopolymer toothed pulleys with HTD profile
See, for example, the curve shown in the following image which refers to a static test carried out on two HTD 8M pulleys with 32 teeth and a 20 mm wide belt, keyed on two steel shafts by means of standard keys. It is immediately clear that the power reached is not typical in applications with technopolymer transmission parts, but rather, in some extreme cases, possible in aluminium applications. It should be added that no breaks were found on the pulleys, but the peak is related to the slipping of the belt on the pulley teeth.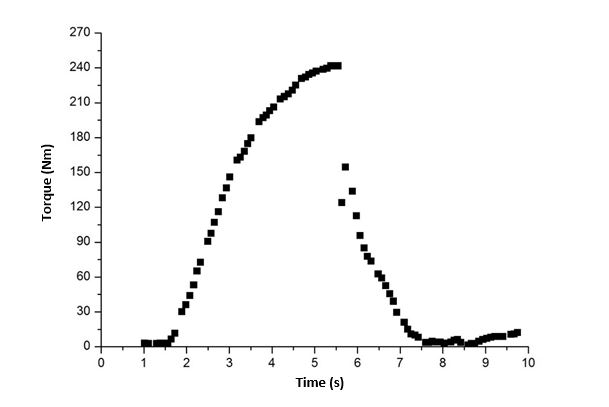 From this it is easy to understand that metal replacement in the case of technopolymer pulleys is widely and easily feasible in complete safety.
Contact us for further information on technopolymer toothed pulleys with HTD profile, on the tests carried out and related data.