Metal or plastic gears, what's convenient? The advantages of the plastic material according to Stagnoli.
9 April 2020
Stagnoli designs and manufactures all its plastic components and precision gears in the Lonato del Garda plant, in the province of Brescia. A Made in Italy production that applies to thermoplastic moulding all the technology our customers need. Not just a supplier of technopolymer transmission parts, but a partner who actively participates, starting from the design phase up to the optimisation of the production of the customer.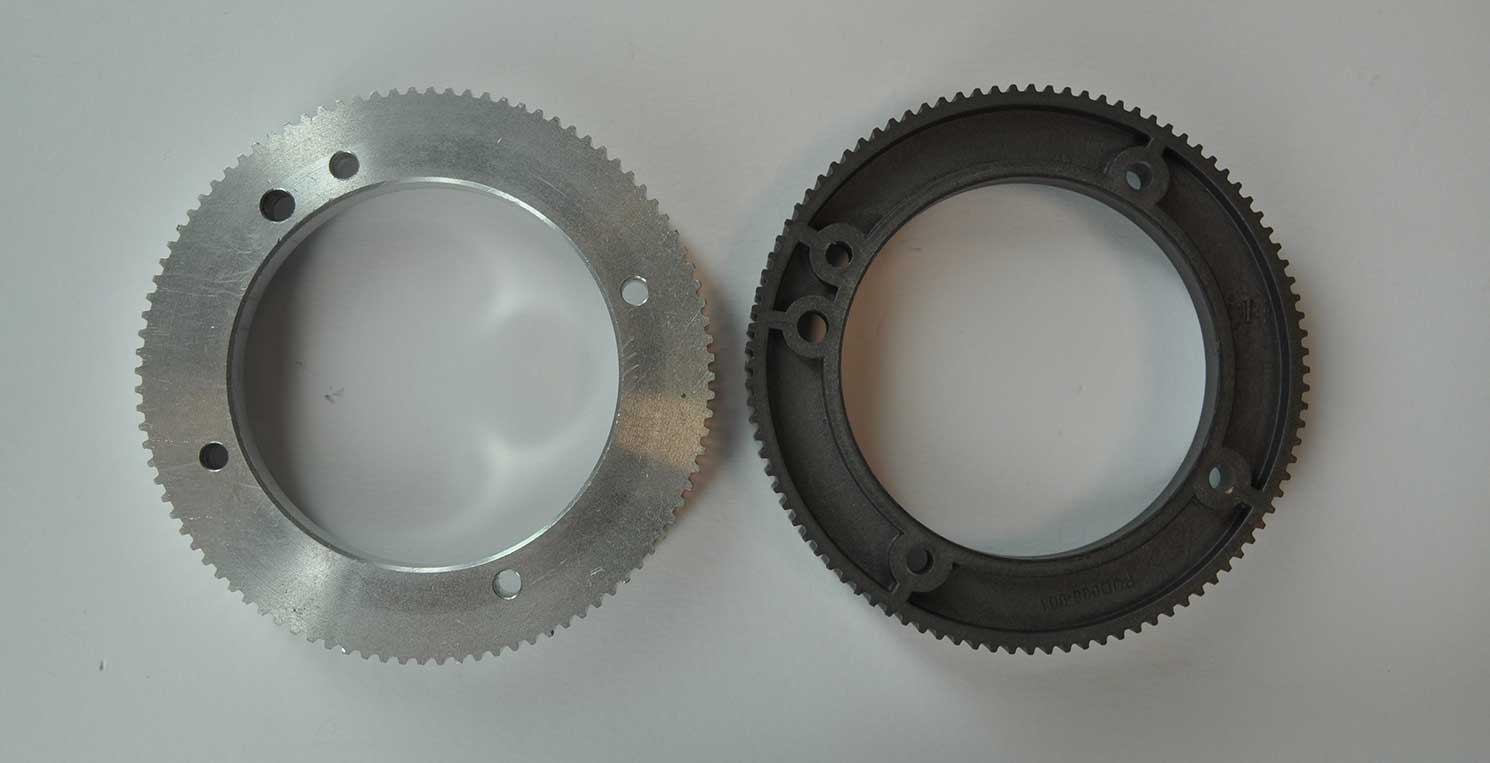 So why should customers prefer innovative plastic gears for their machines rather than metal classics? Below we illustrate the characteristics and advantages that distinguish our vast production.
The characteristics of plastic gears compared to metal ones
The specific weight of plastic is almost six times lower than that of steel; this translates into a lower weight of the component and therefore of the entire application which affects performance and consumption;
Reduction of the transmission of vibrations:
On a mechanical level, plastic gears, compared to metal ones, have the ability to absorb vibrations. This is due to the intrinsic nature of technopolymers and plastics in general, which makes possible to dampen noise and therefore reduce the transmission of vibrations;
Self-lubrication capacity:
The molecular structure of the plastic guarantees such a low friction and wear coefficient that in some cases makes lubrication superfluous;
Resistance to high temperatures and chemical agents:
The evolution of technopolymers and plastic in general allows the use of our transmission elements in applications requiring high temperatures (up to 250°) and/or operating in 
chemically aggressive environments.
Reduction of machinery management costs:
Choosing the thermoplastic gears produced by Stagnoli means deciding for a durable and performing element, which requires not only less maintenance on the machinery, but also the elimination of a subsequent assembly phase of the components with an obvious reduction in time and costs.
Use of plastic gears: advantages and benefits
So why prefer a polymer gear to a metal one? The advantages of this choice are all borne by the performance of the machinery, to optimise production times and costs:
Significantly decreased noise
Low weight for the benefit of the machinery
No lubrication is required.
Reduction of the friction coefficient
Elimination of rust formation
Do you want to speak with our team of technicians to design together the plastic gears that improve the performance of your machinery? Contact Stagnoli.