Stagnoli Gear at MECSPE 2022: the technology trade fair par excellence
19 May 2022
With 20 editions behind it, MECSPE 2022 is the most anticipated date in the manufacturing industry. Dedicated to technological innovations in the production chain, it is a truly important event in which Stagnoli Gears cannot wait to take part, with its technopolymer racks!

MECSPE 2022: Stagnoli Gears awaits you with its racks with helical teeth in technopolymer
The new edition of MECSPE 2022 will take place from the 9th to 11th June at BolognaFiere. The event is made up of:
Over 2,000 exhibiting companies;
13 exhibit halls;
18 pavilions;
375,000 m2 of exhibition surface;
16 special initiatives;
2,000 m2 for the "MECSPE LIVE ACADEMY" exhibit.
Stagnoli Gears will participate in MECSPE 2022 presenting the new range of technopolymer racks. Recently, we extended our catalogue, introducing a precision rack model with helical teeth. A device that presents particular geometric parameters, including: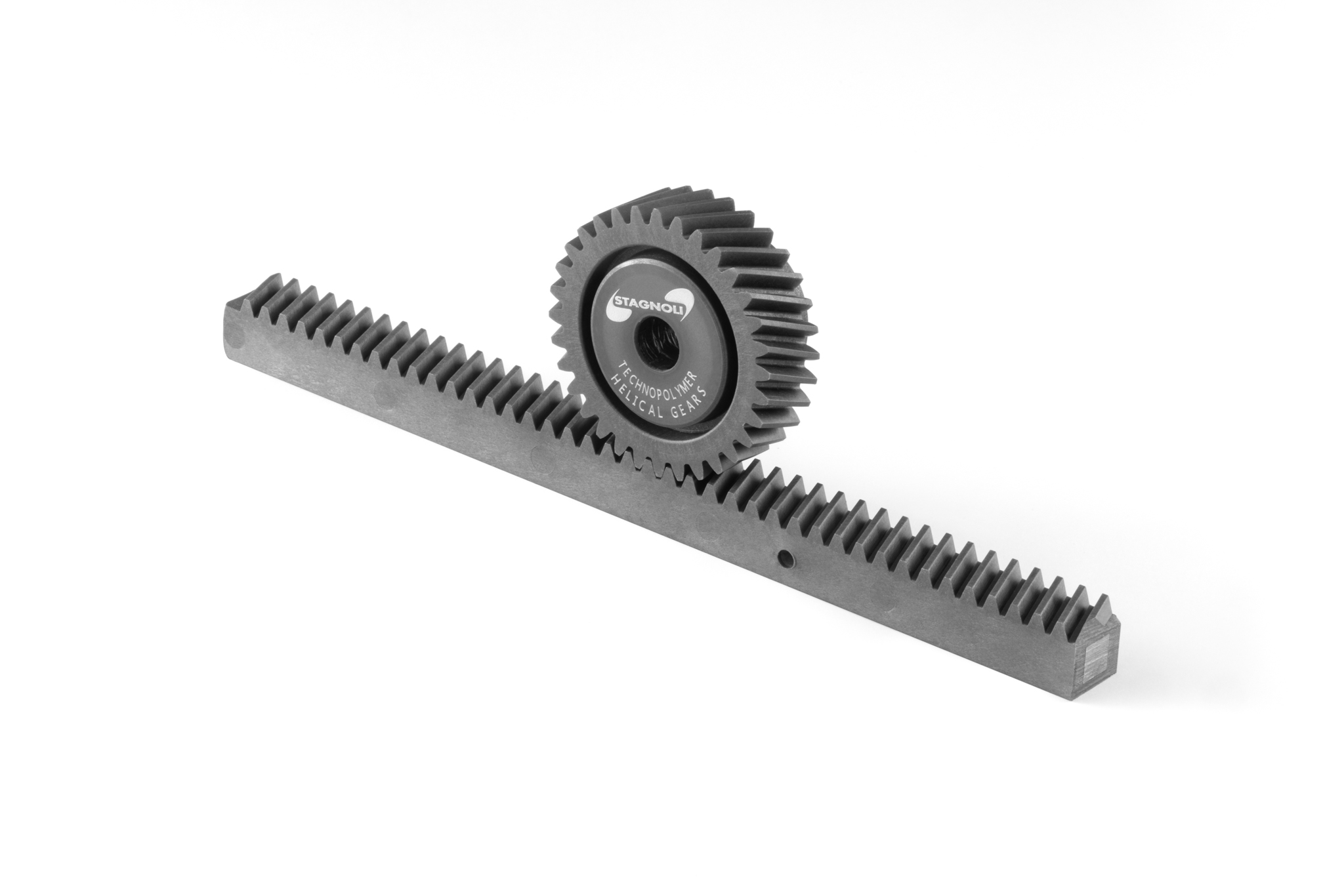 500 mm long;
Module 2;
Inclination angle of the helix 20°;
Pressure angle 20°.
The new rack with helical teeth in technopolymer is supplied with 20, 30, 32 or 40 teeth gears according to requirements.
The new model presents numerous benefits compared to the technopolymer rack with straight teeth:
It has more regular operation with reduced friction;
It can tolerate greater load;
It is silent and considerably reduces vibrations;
The possibility of using the rack with the gear in steel thanks to compatibility with the latter.
Would you like to receive additional information on our participation in MECSPE 2022? Contact us, we will answer all your questions.