Precision helical racks in plastic: Stagnoli expands its catalogue range
3 November 2021
The Metal Replacement activity, that is the use of technopolymers instead of traditional metal materials for the manufacturing of high performance gears, is the main feature of our core business. We have a vast range of technopolymer racks proposed by our company, designed to meet all the needs of the industrial, residential and mechanical sectors in general.
We have always had the main objective of expanding our range of catalogue items, to offer all our clients the possibility of having a turnkey solution as immediate and reliable as possible for their applications.
For this reason, we recently added a precision rack with helical teeth in technopolymer to the catalogue; specifically, it is a rack with the following geometric parameters:
500 mm long
Module 2
Inclination angle of the helix 20°
Pressure angle 20°
Obviously, it can be supplied with the helical gears in technopolymer with 20, 30, 32 or 40 teeth according to specific requirements.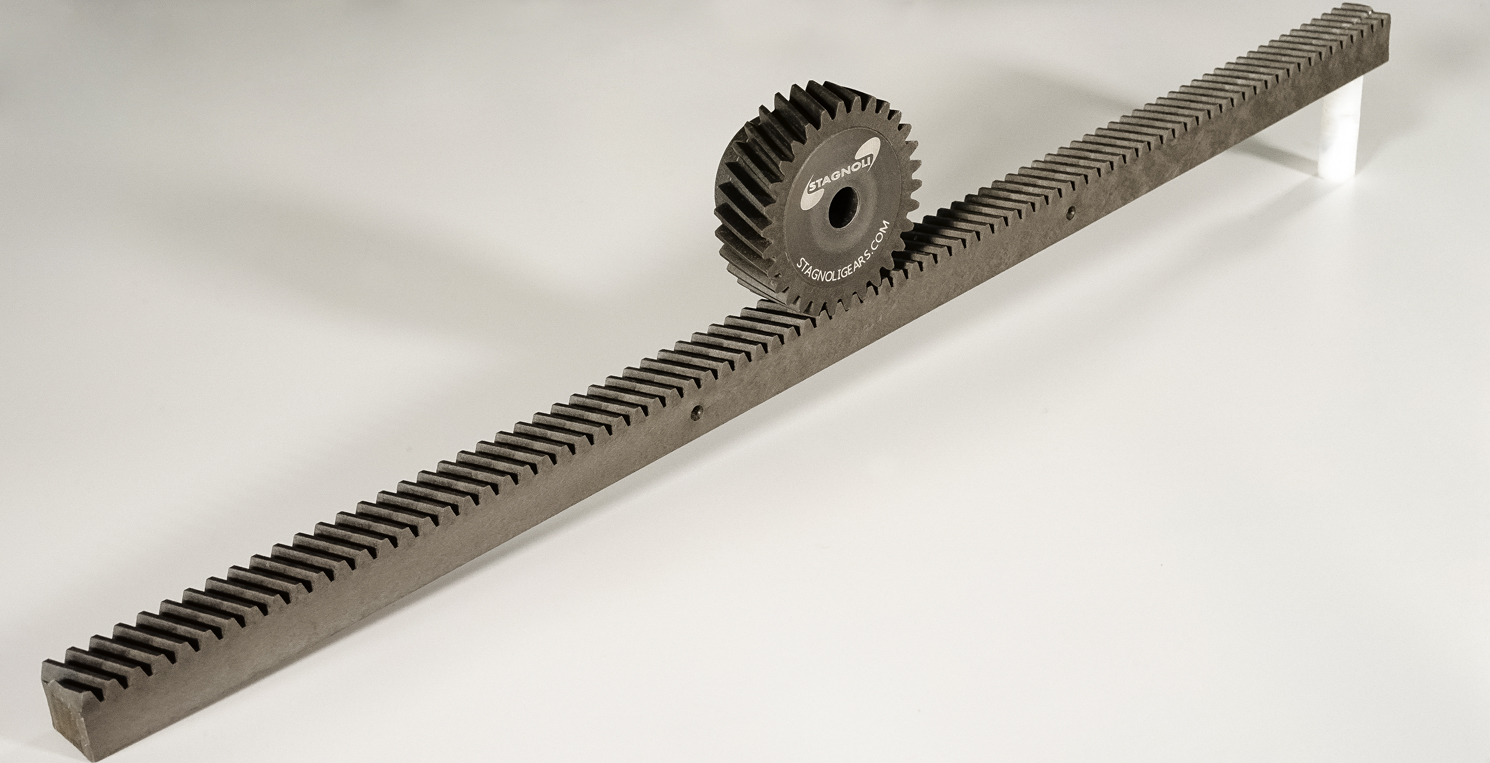 Why choose precision helical racks in plastic
As in gears, helical teeth racks gripping teeth are gradually released and in the same way the subsequent teeth start gearing progressively: motion transmission is silent, regular, without impacts or vibrations. The thrust surface between the teeth is greater and contact is gentler, eliminating the characteristic buzzing of gears with straight teeth.
The main advantages of using precision helical gears compared to ones with straight teeth are therefore:
More regular operation with reduced friction;
The possibility of tolerating a greater load;
The silence and considerable reduction in vibrations;
The possibility of using the rack with gear in steel thanks to compatibility with the latter.
Do you need more information on precision helical racks in plastic? Contact Stagnoli. Our staff are at your disposal.