Nylon racks for heavy gates: performance and technology by Stagnoli.
20 April 2020
Stagnoli offers a wide range of racks for sliding gates  that are designed to meet all needs in the industrial and residential automation sector. Stagnoli's commitment to researching innovative solutions has now made it possible to benefit from the advantages of plastic materials for mechanical applications capable of guaranteeing quality and performance.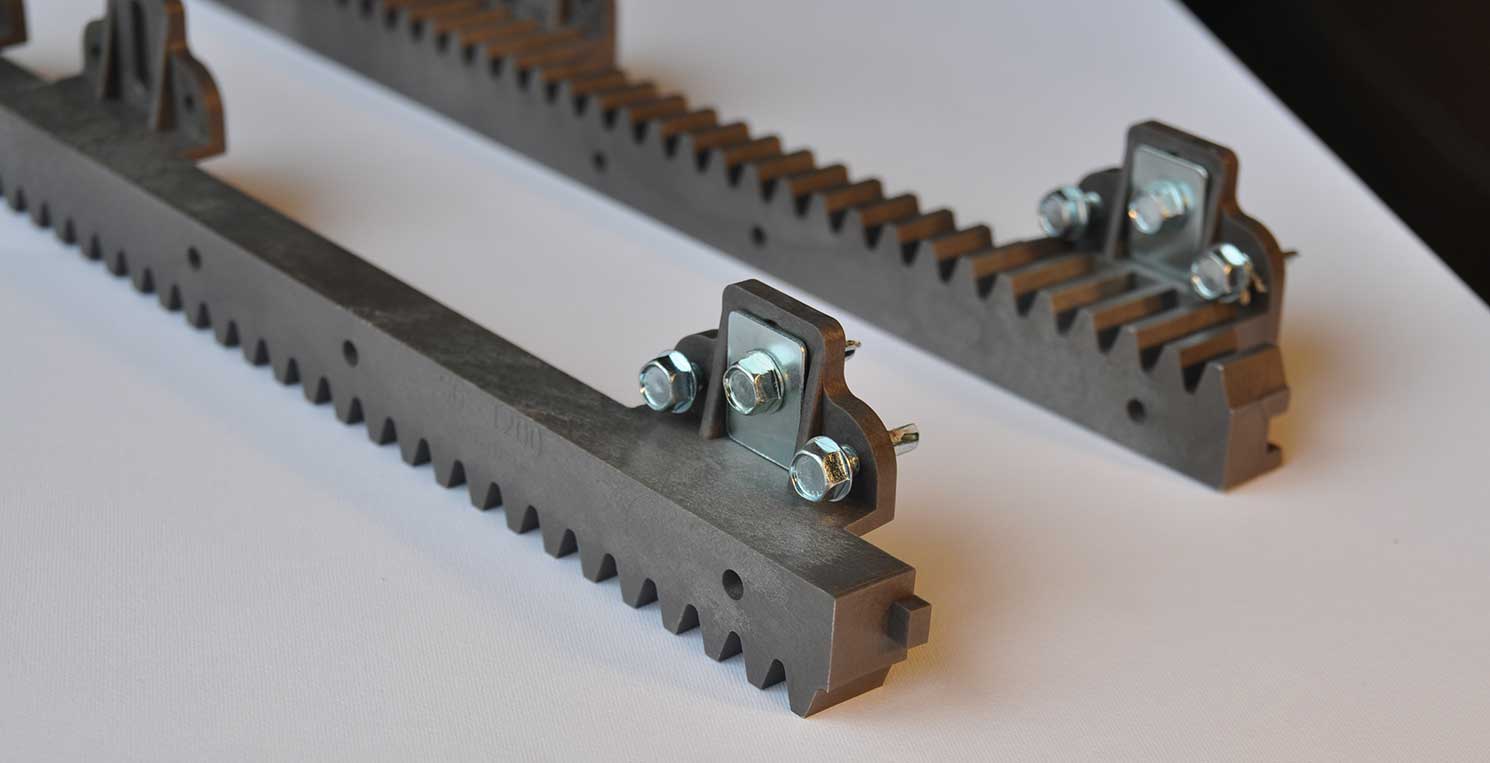 Why choose nylon racks for gates? Here are the benefits.
Technology, quality and design are the keywords that describe our design and production of extremely resistant and high-performance racks for heavy gates. The main features are as follows:
Lightness
No need for lubrication
Rust-free
Silence
No welding required
Therefore, not only mechanical performance, but also aesthetic benefits. Unlike metal racks for gates, those made of nylon and plastic don't rust, thereby preserving the appearance and performance over time. The nylon rack and gear mechanisms for gates are much quieter than those in metal. This aspect, combined with the reduced weight of the mechanisms themselves, make Stagnoli racks the ideal solution for both industrial and residential automation. Finally, the fact that our racks don't require welding, unlike those made of iron, allows customers to receive a product ready for use, saving on the cost of further works.
Racks for heavy gates: the Stagnoli range
Stagnoli offers a wide and tailored range of options for the automation of gates, even very heavy ones:
Nylon power racks: Stagnoli patent for industrial use able to move gates up to 1,200 kg
Nylon residential racks: able to move gates up to 800 kg.
Nylon modular racks: for gates with a load capacity ranging from 300 to 700 kg.
Steel racks: for moving gates from 1,200 to 4,000 kg.
Are you looking for a manufacturer and supplier of racks for heavy gates? Discover the wide range of option available on Stagnoli's website dedicated to racks: click here and contact us for more information.