Production and moulding of mechanical gears: Stagnoli's offer.
10 July 2020
The history of Stagnoli begins in the early 1980s with injection moulding. The innovative streak and the desire for growth, which have always characterised our company, have led us towards the study and production of high performance, resistant and quality mechanical plastic gears.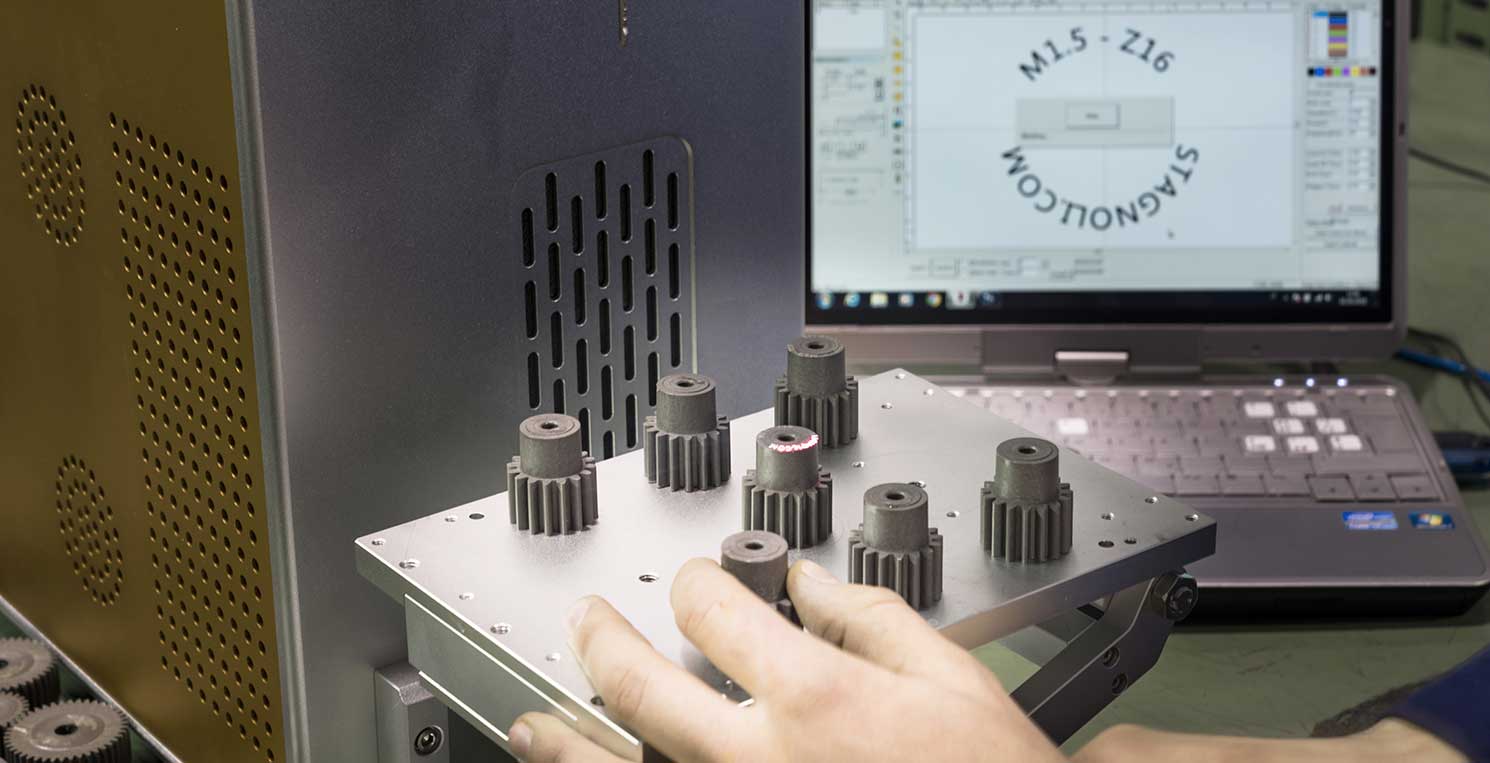 Stagnoli's mechanical gears: types and characteristics
The experience in the plastic moulding sector and the continuous investments in cutting-edge machinery and tools are the main dynamics that animate our production spaces in Lonato del Garda. In this way, we assure customers and partners the precision, lead time and performance of the machinery on which our mechanical gears are installed.
We specialise in the moulding of thermoplastic materials with inserts (co-moulding), bearings, shafts, and other mechanical technopolymer gears. In addition to the moulding department, Stagnoli has developed the milling, turning and laser marking department for all those mechanical gears that require special processing. In this way the customer finds in our company the complete and competent partner able to create a finished product, ready to use, monitored during each phase and therefore precise and performing in its quality.
Each year we manufacture more than 10 million mechanical gears, divided into the following categories:
Micro-gears in POM (Delrin / Hostaform)
Pulleys for toothed belts in glass-fibre reinforced polyamide
Casing for worm screw reducers in stabilised and UV resistant materials
Self-lubricating sliding bushes in POM + PTFE
Chain tensioner pinions with co-moulded bearing
Pinions for agricultural / industrial chains in shockproof Polyurethane
High temperature ultra-resistant PPA toothed joints
Bevel gears suitable for food contact (FDA approved)
Helical gears in P4.6 (Stanyl) + carbon fibres and self-lubricating silicones
Mechanical gears in the catalogue or made-to-measure
Stagnoli manufactures and sells mechanical gears welcoming the customer's requests for custom-made components or for subsequent processing of items in our rich catalogue. The technical design office is available to develop custom-made, turnkey parts, gears and mechanical components . We combine the custom gear design with the possibility of selecting our products in the catalogue and requesting additional processes such as holes, threaded holes, grooved seats, keyways, bearings and seegers.
Are you looking for a supplier of precision technopolymer mechanical gears? Contact us for more information on our catalogue or for customised projects.