Worm screws in technopolymer: Stagnoli enhances efficiency
4 May 2023
The helical gear wheel mechanism – worm screw  – is used in motion transmission between two orthogonal oblique shafts when a large reduction in the speed of the driven shaft is required in limited space. The screw is always driving, the wheel is always driven. The number of screw principles determines the transmission ratio. For example, with a one-principle screw, the wheel moves one tooth with each turn of the screw.
The efficiency of this coupling is, however, very low owing to high levels of rubbing, which causes high power loss and wear. This is certainly a weakness of metal materials. Recently the growing pursuit of ever-greater performances in the applications that involve worm gear transmission has led to the use of technopolymers. Given the complexity of the phenomenon, which includes both the challenges of precision mechanics and physical and thermal phenomena related to plastic materials, choosing a reliable partner is key.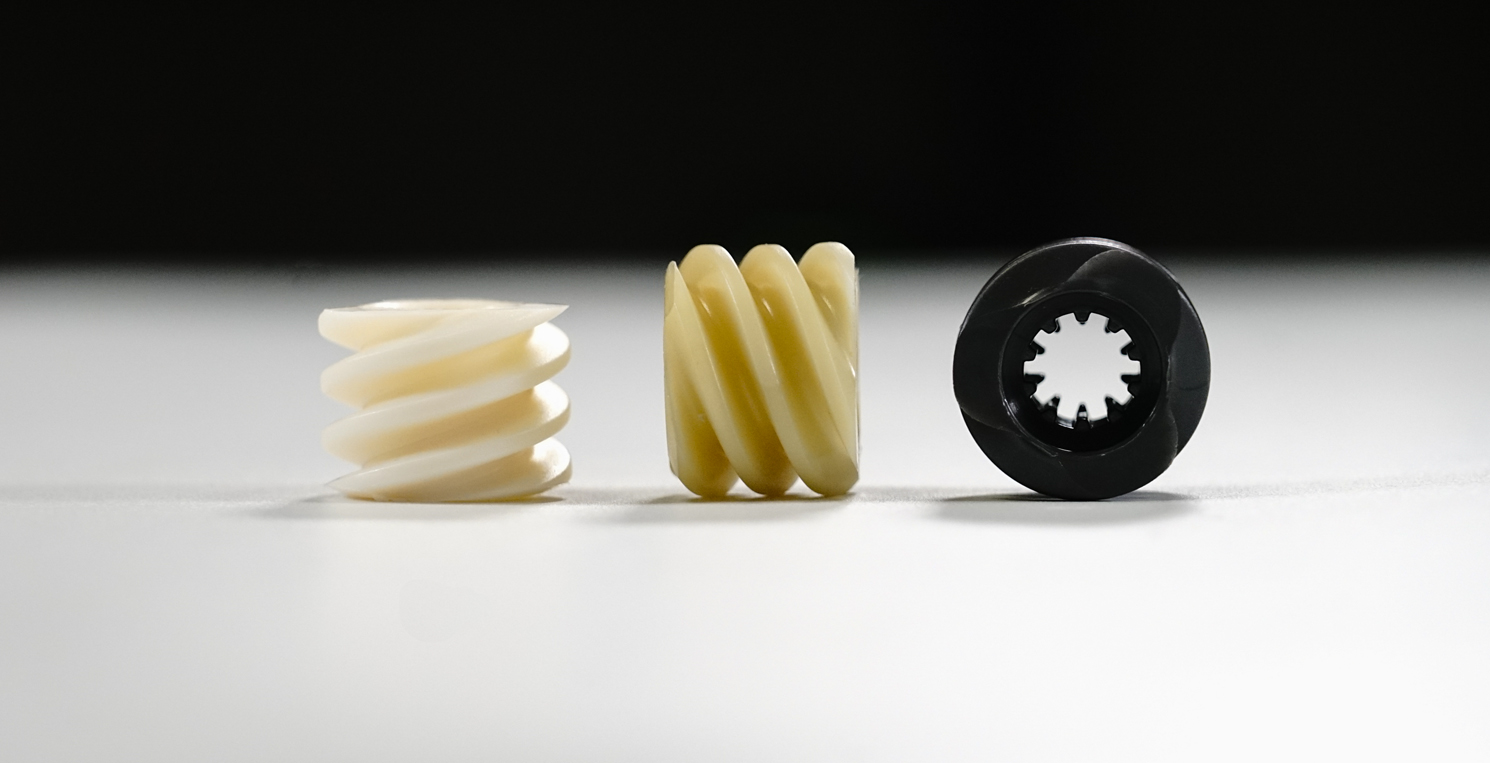 The worm screws in technopolymer made by Stagnoli
Stagnoli is a company specialized in producing worm screws in technopolymer. What has distinguished us over the years and enabled us to stand out compared to other suppliers has been the experience and knowledge acquired in over forty years spent designing and optimizing gears, both from a macrogeometric point of view (module, helix angle, reference profile, profile displacement, cover, etc.) and a microgeometric point of view. The best contribution we've made was in the choice of technopolymers for the design and realization of the transmission system and worm screws. We are the best in this field.
Thanks to the KISSsoft software, we can also optimize the transmissions by changing:
The fundamental parameters of the gears to increase safety coefficients;
The cover, reducing noise and vibrations and, last but not least, increasing efficiency, which is a critical point of worm screw transmission and gear.
We have recently dealt with and solved a problem of excessive rubbing on an application that entailed the coupling between a brass worm screw and a metal gear. The support provided concerned both the design phase and the choice of materials. As can be seen from the graphs, these two factors have led to the optimization of the transmission's specific rubbing profile, which results in a decrease in power loss and an increase in efficiency.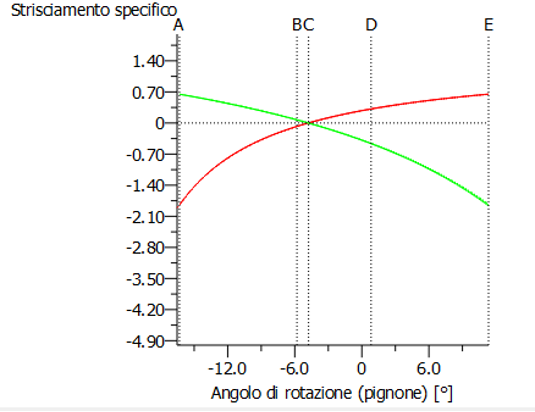 Standard profile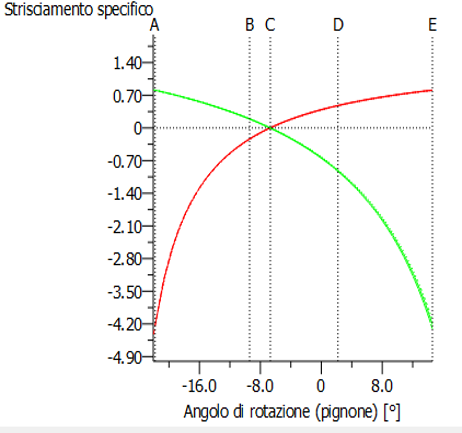 Optimized profile
Do you need support to make worm screws in technopolymer? Contact Stagnoli, our staff is at your disposal to start a project together.