Packaging sector: the all-embracing power of Stagnoli gears
22 December 2022
Over the past decade, the packaging sector has benefited from the automation of processes, with ever more appliances for robotic packaging. Growing automation in industrial manufacturing has led a strong increase in the demand for components. This growing demand is combined with a desire to improve the performance of machinery, firstly by seeking more effective materials. In this context, technopolymer transmission devices have gained wide usage.
Our company fits perfectly in this scenario as a leader in the sector. We have long experience in the moulding, processing and production of technopolymer mechanical components. We offer customers our know-how and meticulous attention in the design of high-performance mechanical components that are incredibly precise.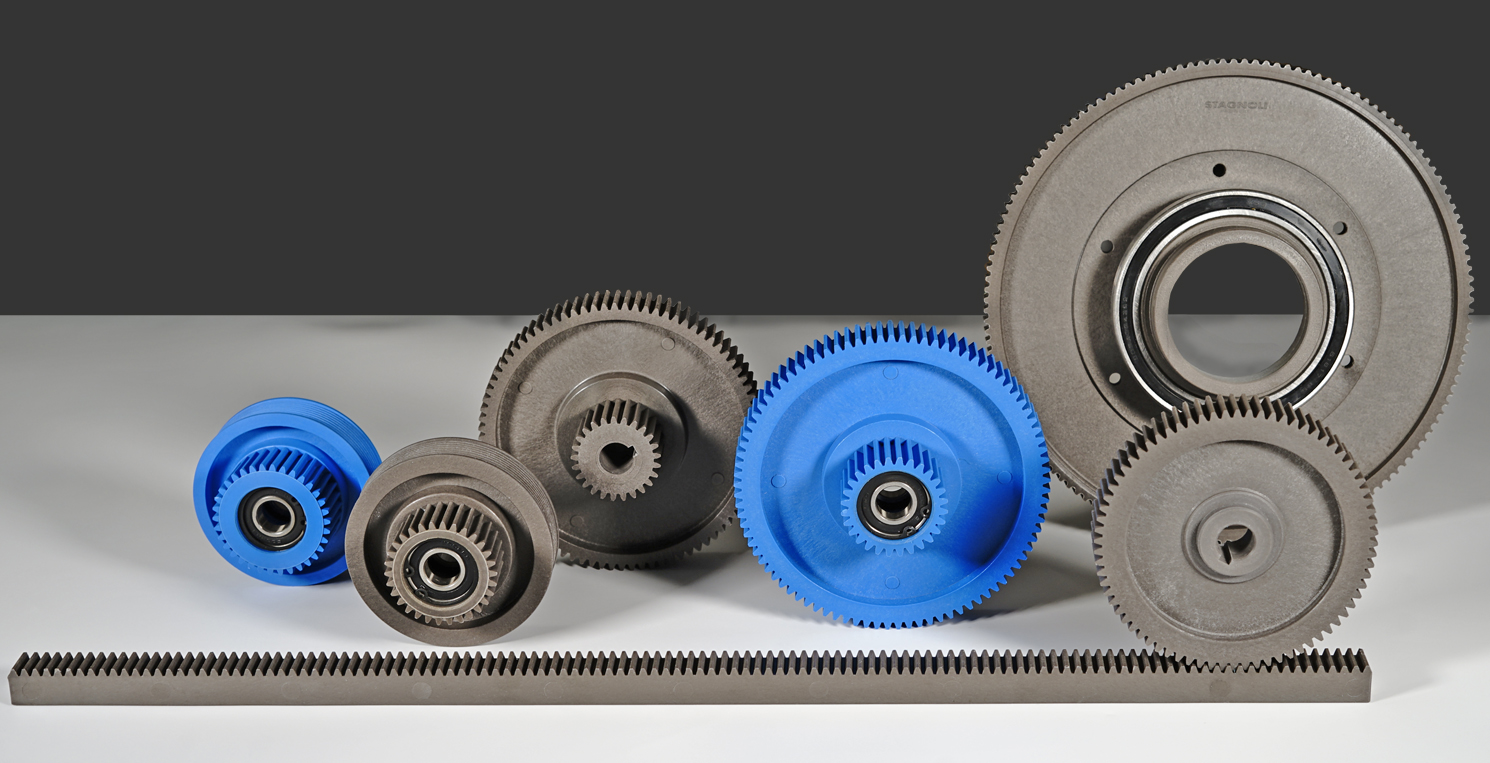 Gears for packaging machinery: the benefits of using technopolymer
The use of technopolymers to make our gears for packaging machinery has enormous technical advantages for the customer in terms of both production and use. In fact, our plastic gears allow customers:
To reduce weight and noise, with a positive impact on the useful life of the machinery;
To eliminate the need for lubrication, thus reducing maintenance requirements.
What's more, because our products perfectly replicate the dimensions of steel components, the main benefit is easy interchangeability.  Our production of technopolymer transmission devices and gears for packaging machinery allows us to offer a wide range of parts that are excellent quality and easy to use. Technopolymer transmission devices are mainly used by manufacturers of packaging machinery of all types, from pallet wrapping machines to machines for packaging, die-cutting and bottling.
In many cases the use of our products, such as our double-toothed gears, has led to a considerable reduction in production costs, mainly due to the component being manufactured by injection moulding, with the consequent elimination of the assembly phase. 
Other customers in the packaging sector, particularly in packaging lines, have added technopolymer pulleys for toothed belts and tensioners, substantially reducing the weight of machinery and eliminating annoying squeaks.
Are you looking for a partner for the manufacture of gears for packaging machinery? Contact us with your request and we'll start working together.