Mechanical machining on Stagnoli catalogue gears: the client is always priority number one
30 June 2022
Stagnoli has been working for over forty years in the production of transmission elements in the  construction of technopolymer gears, offering a vast range of standard or design-based products.
In fact, the company in Lonato del Garda, can customise its catalogue range by carrying out mechanical machining of gears in the post-moulding phase, according to the specific needs of each client.
Construction of made-to-measure gears: a dedicated Stagnoli service
Stagnoli has a vast and structured production: the catalogue (downloadable here) presents a clear and complete overview of the  components, precision gears and transmission units in technopolymer. Just under 50 pages recall our working method and the results of our constant commitment to always provide the client with the most performing solution, for silent, light, self-lubricating and high performance gears.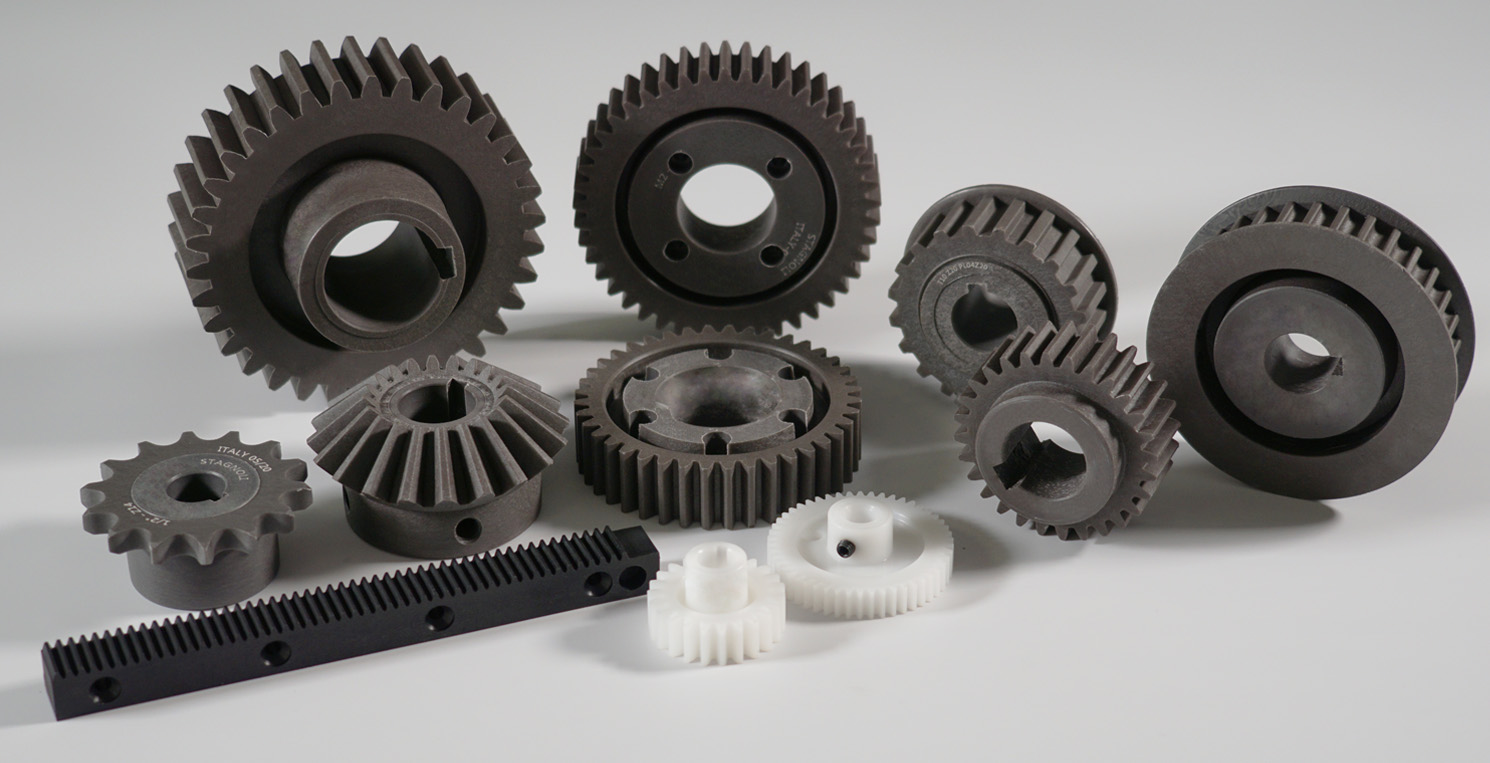 Over the years, the need arose to provide standard gears machined to guarantee appropriate fitting on shafts. And so, in 2006, the production chain inserted a production department entirely dedicated to mechanical machining (CNC) of gears in technopolymer and, in particular, turning and milling operations after moulding.
Numerous machining types can be obtained since the department is equipped with double spindle, radial and motorised lathes with 12-tool towers and a three-axes mill to create mechanical machining on gears of any kind and quantity, always guaranteeing maximum quality.
In particular, we create:
Threaded holes;
Grooved compartments;
Compartments for keys, bearing and seegers.
Such mechanical machining on gears is available for all catalogue products: cylindrical, conical gears, pinions, pulleys, racks and much more besides. The huge benefit offered by these services lies in the perfect compatibility of the product with the metal devices, which can be efficiently replaced with our plastic gears. 
Would you like to receive more information on mechanical machining or construction of gears to measure? Contact Stagnoli to jointly customise your gear or transmission unit.