Gear design and injection moulding: a dedicated service by Stagnoli Gears
4 October 2021
Injection moulding is an industrial production process whose molten plastic material (plasticized) is injected at high pressure inside a closed mould, which is opened after the manufactured part has solidified. It is a complex process involving simultaneous thermodynamic, fluid dynamic and mechanical phenomena. Managing to anticipate what will happen during moulding, what the plastic gear will be like and prevent any deformations or other types of faults is essential. The key phase is therefore design.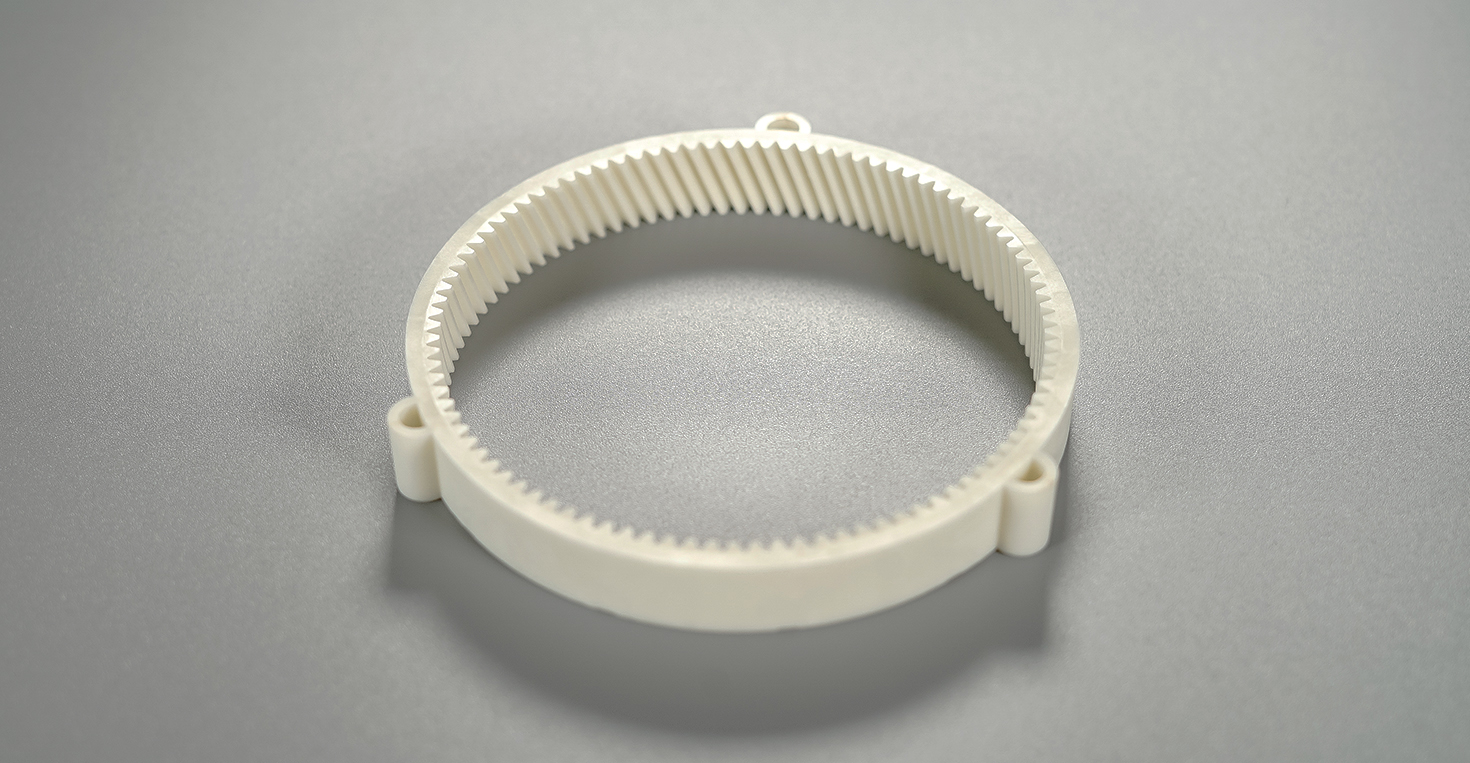 Design for plastic gear injection moulding by Stagnoli Gears
What makes Stagnoli Gears stand out from its competitors is a fundamental feature of the plastic gear moulding process:  having an internal technical design office that develops turnkey solutions and which carries out analysis and simulations of the entire process, starting with definition of the part up to the equipment to manufacture it.
Starting with the geometrics of the component and the characteristics of the polymer material, our company can simulate the gear injection moulding process : the filling phase, the packing phase and the cooling phase.
We carry out simulation of the moulding process using Moldflow software that allows calculation of pressure, temperature, cutting forces and orientation of the cavity and the presence of signs of suction, joint lines and air trapped in the product. Furthermore, we can also use the software to assess distribution of the product thicknesses and configure the cooling channels to eliminate or minimise distortion. We focus attention on the simulations of:
Plastic gears;
POM gears;
Nylon and fibreglass gears;
Nylon and carbon fibre gears.
Recently, we dealt with a case study proposed to us by a client who complained of excessive deformation of the toothed crown used on a planetary gear for e-bike application. Our technicians developed a series of solutions used as input and subsequently elaborated using Moldflow software.

Figure 1 Direct injection with third plate

Figure 2 Submarine injection with third plate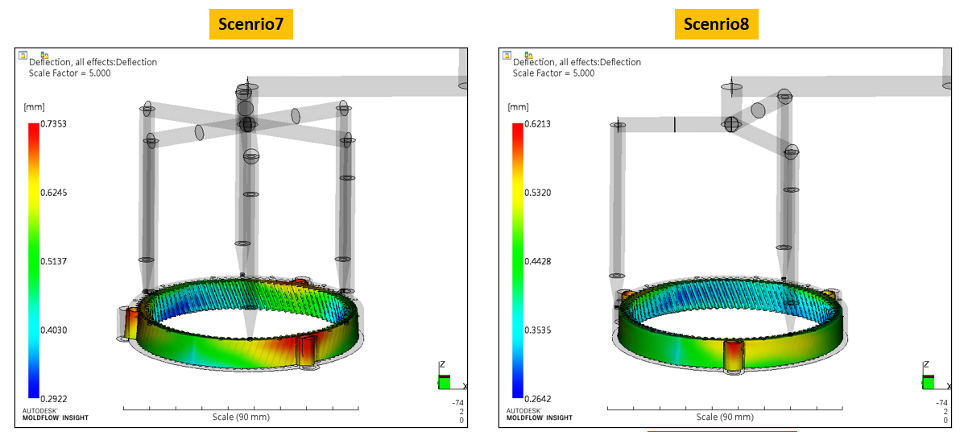 Figure 3 Injection with hot chamber
To keep this article as short as possible, the entire initial polymer selection phase, the input data (injection, speed and temperature profiles, etc.), conditioning geometry of the mould, filling analysis, joint lines and air entrapment are not covered. In fact, the images show the analysed progress of deformation which the toothed crown in plastic would have according to the different type of injection considering a third plate mould with direct injection (Fig.1), third plate mould with submarine injection (Fig.2) and mould with hot chamber (Fig.3).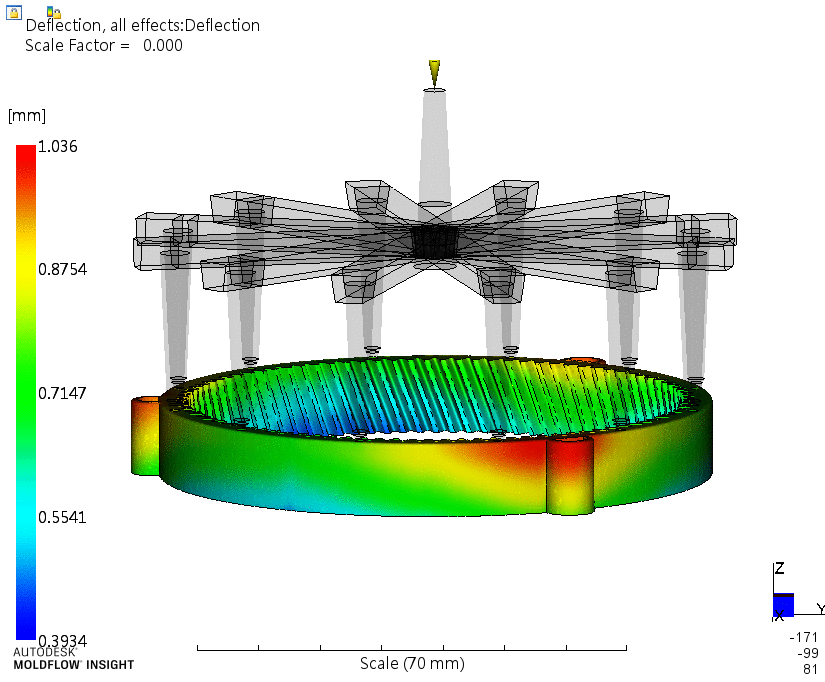 Contrary to past choices made by the client which led to a gear with excess deformation, we developed a solution that includes a particular type of injection with a number of minor injection points. The result obtained was satisfying: the design chosen allowed us to create a product with less overall deformation which translates into a fibreglass filled plastic gear and greater efficiency in terms of transmission.
Are you looking for a partner in design and injection moulding of plastic gears? Stagnoli Gears is at your service. Contact us for further information.