Components, precision gears and transmission parts: discover Stagnoli's complete range.
16 March 2020
Stagnoli designs and manufactures components, precision gears and transmission parts by taking advantage of the characteristics and high performance of thermoplastic materials, such as PEEK, PA46, PA12, PAEK, PA6+30%FV, POM and many others. Our company can count on over thirty years of experience in the transformation of these materials, both in their non-reinforced versions and with carbon fibre or glass reinforcement, with self-lubricating additives (PTFE, silicones, etc.) and with stabilising or flame retardant reinforcements. We have an extensive catalogue of products, such as components, precision gears and transmission parts that we manufacture entirely in our factory in Lonato del Garda, in the province of Brescia.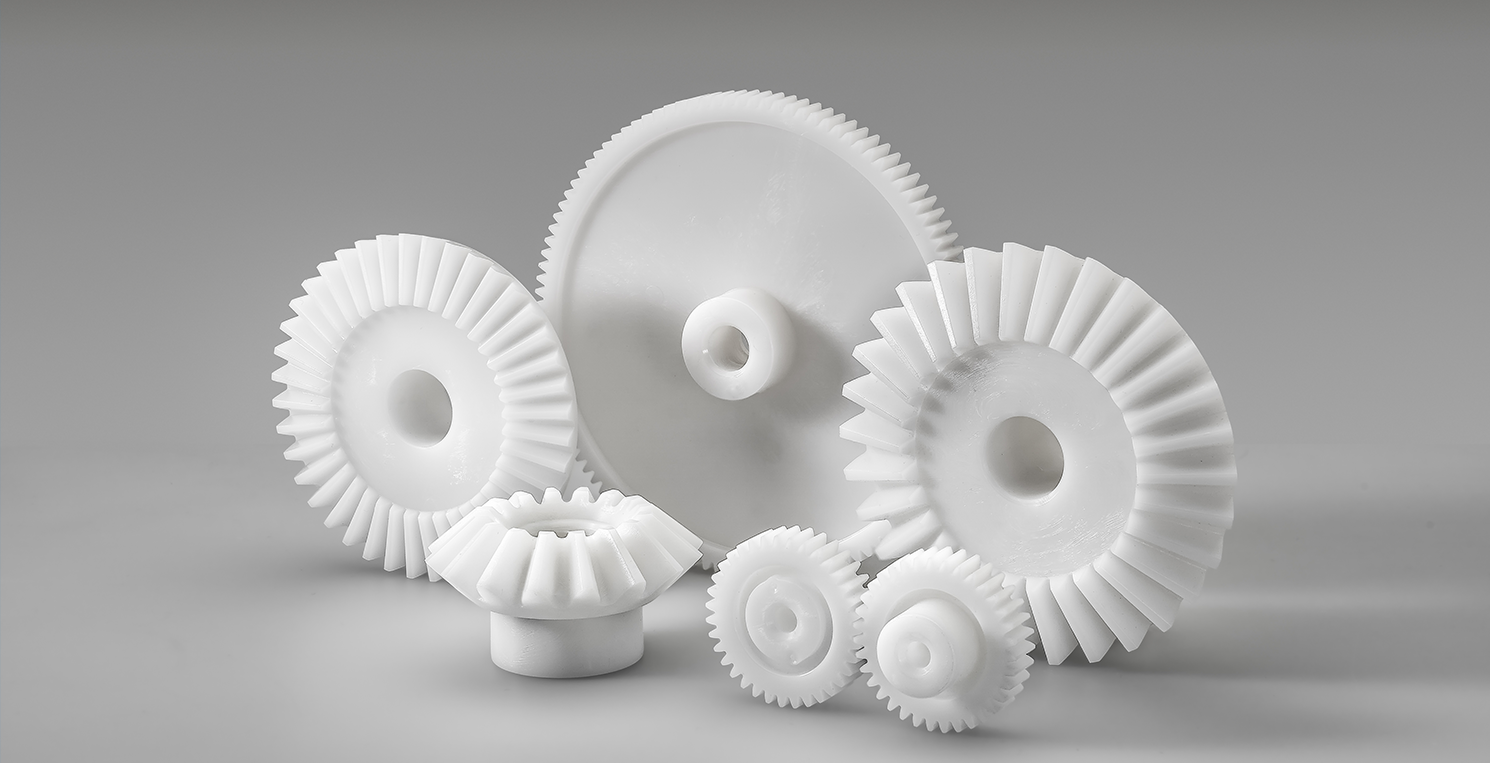 Discover our range of components and precision gears.
We offer our customers high-quality technopolymer components and precision gears, such as spur gears and bevel gears. They are made with standard teeth (UNI6587/DIN3972) and are compatible with regular gears on the market. Specifically, the range of precision gears includes PA6 glass fibre reinforced spur gears; POM spur gears; PK spur gears; PA6 glass fibre reinforced bevel gears; POM bevel gears; PK bevel gears. These components are suitable to be used in pairs with another Stagnoli gear or with a steel gear; moreover, they can be used without lubricant. We supply precision gears with rough hole; however, for minimum quantities we are able to supply the finished custom-designed piece using CNC turning.
The components and precision gears that we have presented to you are standard products, always available from the catalogue; however, we can also make custom-designed pieces, so as to satisfy the specific needs of our customers.
Components, precision gears but also transmission parts: our product range.
In addition to the selection of components and precision gears proposed, we also offer a wide range of high-performance transmission parts. Here our range includes:
Chain-stretcher pinions with steel bearing;
Pinions for roller chains;
Pulleys for toothed belts;
Belt tensioner pulleys with bearing;
Planetary reducers with 3 or 4 satellite gears;
Oscillating toothed joints and toothed ferrules;
Sectional racks with and without steel core;
Industrial sectional racks with or without steel core.
Are you looking for high-performance components and precision gears? Do you need custom-designed products? Send us your request, we are ready to help you.