MEGATECH MINI-PRESS: PRODUCTION AND MOLDING OF THERMOPLASTIC MICRO-GEARS
14 December 2018
In order to meet the ever increasing requests of our customers, we have decided to fit our production department with a new 10-ton mini-press designed for the production and molding of thermoplastic micro-gears with a minimum weight of 0.01gr and a maximum weight of 15gr.
The extreme precision of the press guarantees higher molding quality and an advanced process control without the risk of degrading the technopolymer in the chamber. These features allow us to use a press dedicated to those products that would force us to make 8/16 moldings using a traditional presses due to their low weight, being notoriously more expensive and less controllable during the process.
Megatech Mini-Press is built entirely in Italy and is connected to our MES system which facilitates us a remote control of the main machine parameters. All types of molds have been made within the company with underwater or hot-chamber injection for polyamide and POM gears and also for advanced technopolymers such as PA46 and PEEK.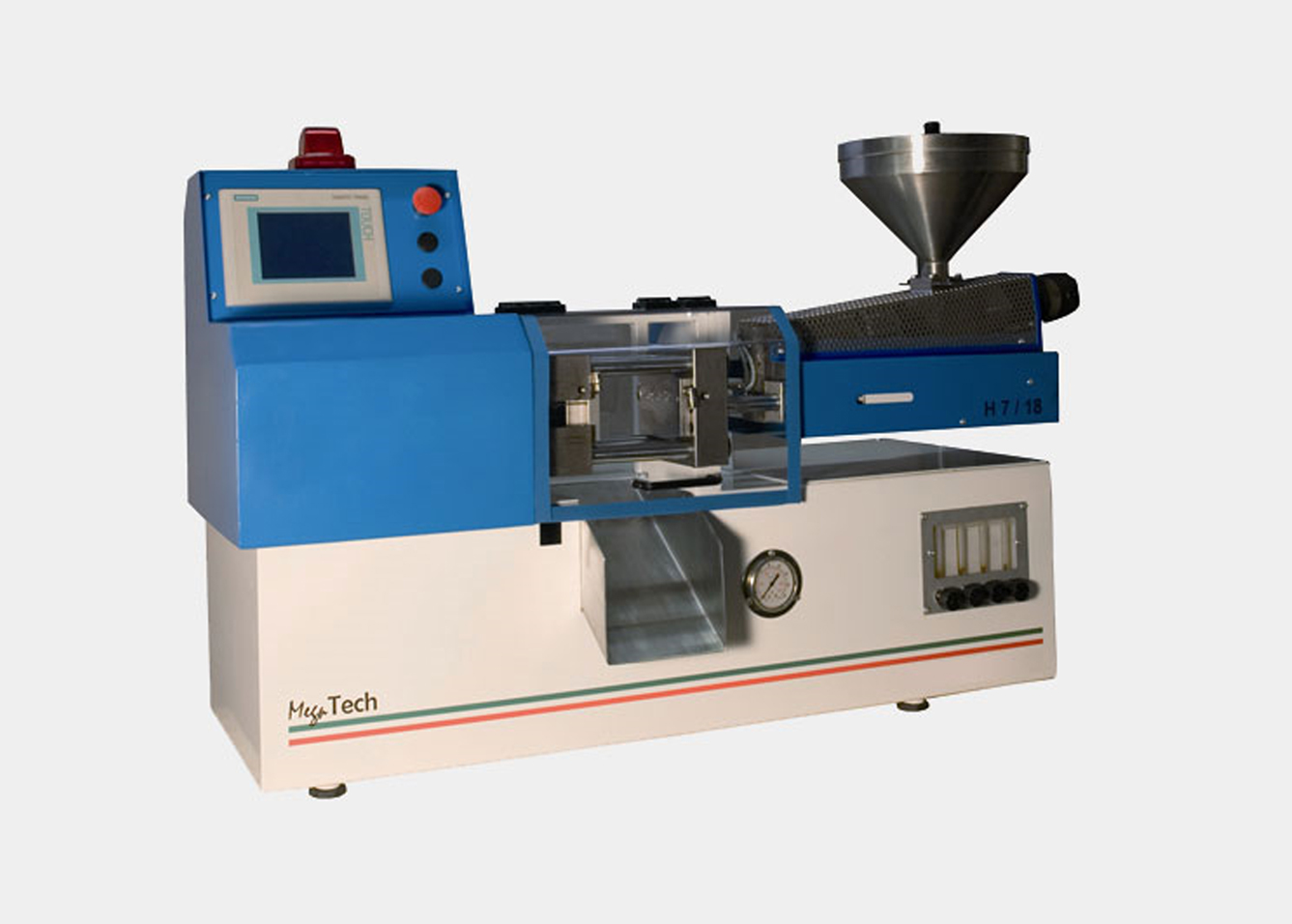 Below we detail some of the main advantages of this machine for the production of micro-components and thermoplastic micro-gears:
low-cavity number mold;
dimensional precision obtained thanks to the perfect ratio between the injected material and the material in the plasticization chamber;
thanks to the low hourly cost it is possible to obtain a competitive price even with few cavity molds;
sprue minimization which provides less waste and greater efficiency;
homogeneous mold temperature thanks to direct conditioning on the die;
perfect both for pilot molds and for large productions;
low POWER consumption.Only 3 kW of installed power; Inverter for motor speed management. In consumption cycle from 1.5 to 3 Kw.
it is possible to use hot mini-chambers made by manufacturers like Gunter-Thermoplay-Ewicon. Thanks to these systems we obtain molds with 0 grams of sprue and a very high precision.
Do not hesitate to contact us for more information!