Quality is our primary objective and we have certified it: ISO 9001 – IATF 16949
26 April 2022
Our specialisation in the design and manufacturing sector of reducers and transmission units in injection moulded technopolymer require high level precision.
This requirement can be exclusively obtained by operating qualitatively excellent production cycles and applying continuous improvements in each company process. This is the spirit with which collaborators operating in Stagnoli work each day to maximise corporate results.
Stagnoli is a reference point in its field which has enabled it to become a partner for the leading companies in the main markets, including the automotive sector which is renowned as one of the strictest markets in terms of qualitative standards of its processes and products.
Following continuous development in the company and market requests, we decided to make our high qualitative standards official.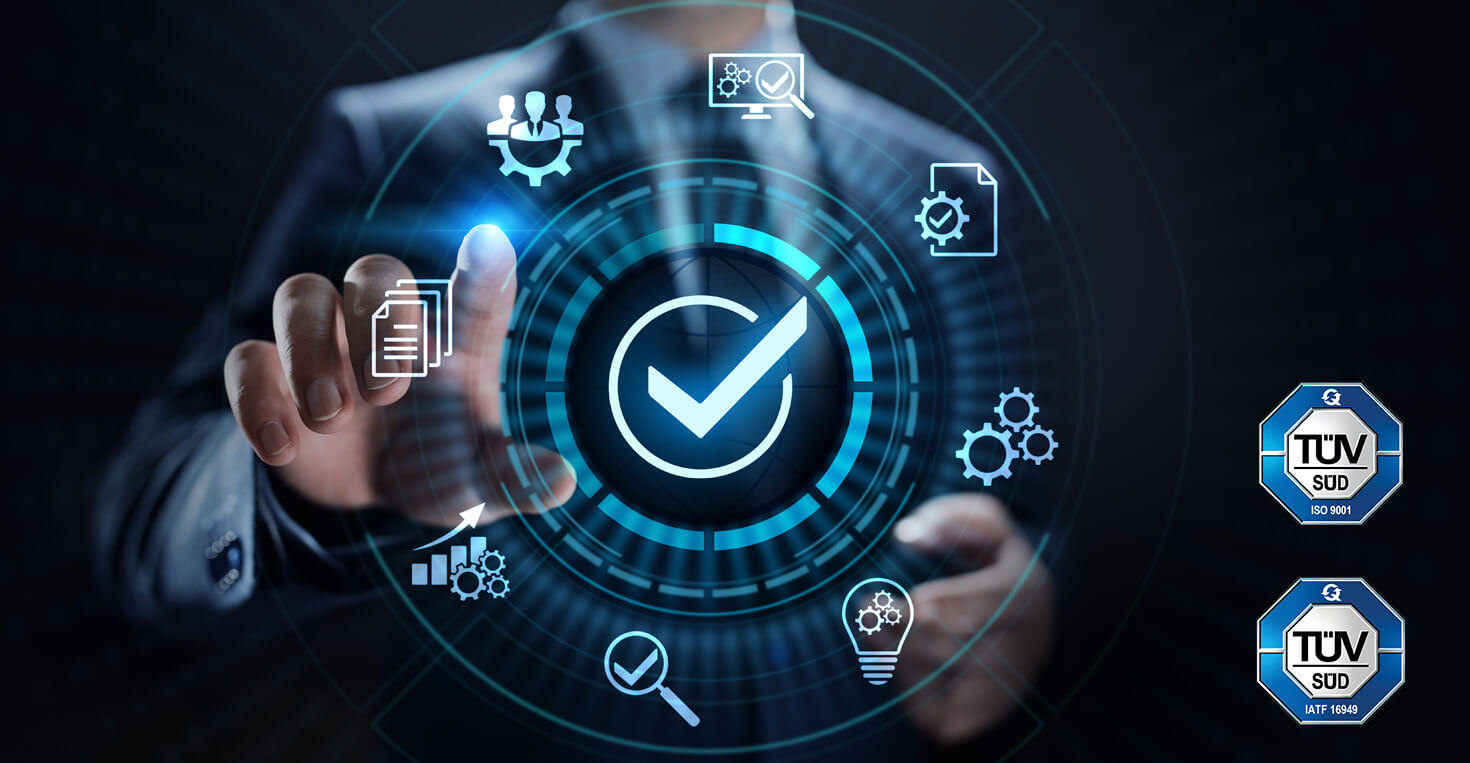 Stagnoli T.g. S.r.l. is certified IATF 16949 - Automotive
We are proud to announce we have achieved IATF 16949 certification, the technical standard that specifies the requirements of a Quality Management System (QMS) for production in series and spare parts in the automotive sector.
We are the partner that assures you an adequate production standard of plastic gears for the automotive sector and gears for HVac systems for vehicles.
Here, we have attached the link where you can download the certificate IATF 16949.
Stagnoli T.g. S.r.l. renews ISO 9001 certification
We can also announce the regular renewal of the ISO 9001 certificate which was our standard for the last 15 years.
Here, you can download certificate ISO9001.