Are you seeking a certified company for moulding gears in plastic? Trust in Stagnoli.
19 November 2019
For us, quality is an indispensable and strategic factor that allows us to competitively position ourselves and stand out in the market. For this reason, we constantly invest in improving ourselves and guaranteeing our customers services and products in line with the required quality standards. We are equipped with a Quality Management System (QMS), meaning we are a certified gear moulding company. In fact, we have been ISO9001-certified since 2016, in line with the international quality standard.
Precisely how does our certified company print gears? Find out in this article.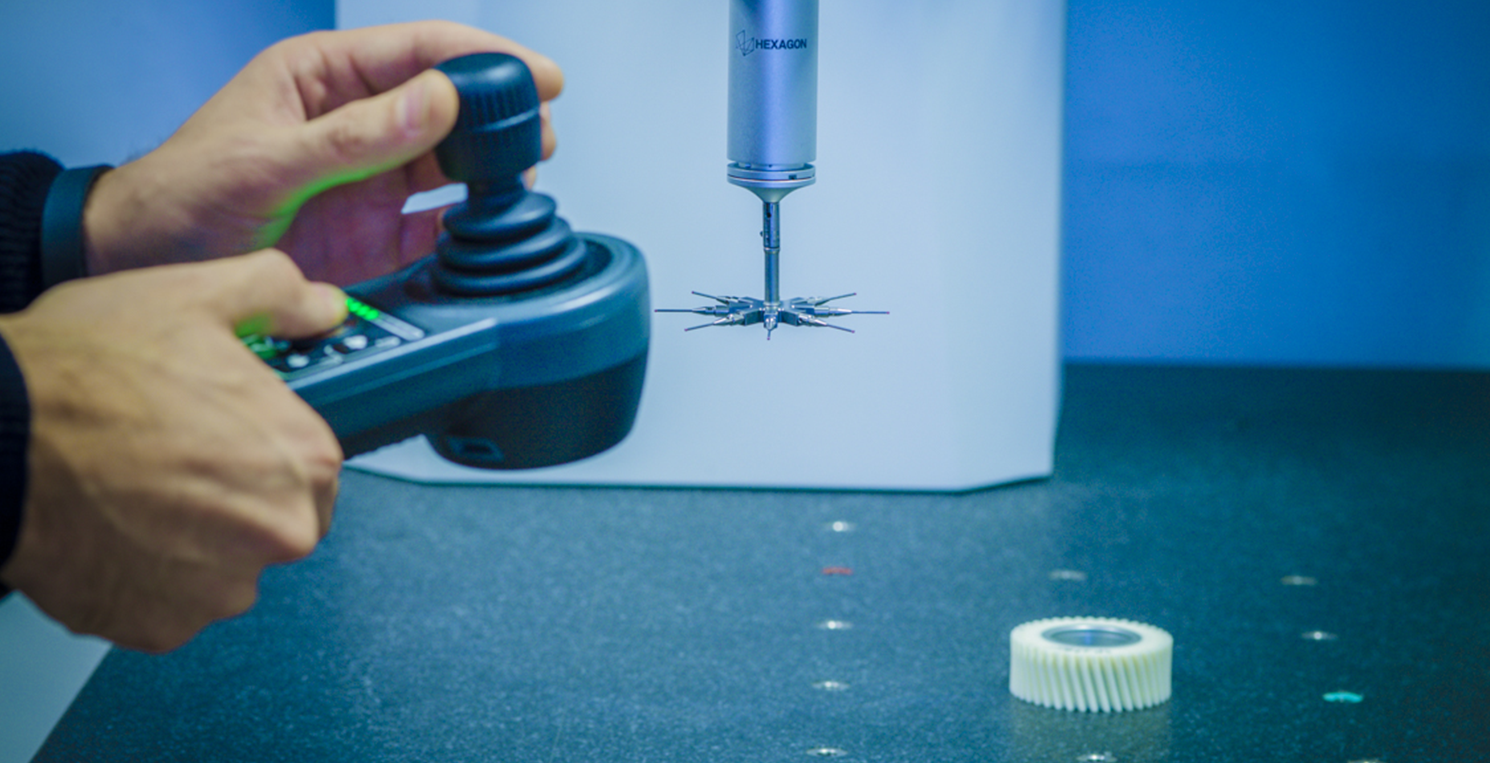 What makes the difference in a certified gear moulding company?
Stagnoli is a certified plastic gear moulding company with ISO9001 certification. This means that each process follows exact procedures to optimise not only efficiency but also the production quality, improving company performance along with customer satisfaction.
Indeed, our company follows a vigilant quality control procedure during each stage of the process and even after processing. For particular items, we have drafted dedicated procedures, in addition to normal checks. Hence, we perform destructive tests or chemical analyses, being essential in the railway, aerospace and automotive sectors for example.
From a dimensional perspective, we verify the quality of the mechanical solutions using the best technologies available on the market, such as Hexagon TIGO Coordinate Measuring Machine that is able to:
Check the helix angles, concentricity and other parameters of the gears thanks to the PC-DMIS GEAR program;
Provide a quality class pursuant to ISO 1328:1995.
Despite being specialised in gear moulding, we are not resting on our laurels, with our future objectives outlined below.
We have set a clear objective for 2020: to obtain IATF 16949 certification. This is a specific Quality Management System standard in the Automotive sector, sought after and supported by automobile manufacturers. The automotive industry operates under extreme pressure in terms of costs and time-frames. Hence, for manufacturers and all organisations along the supply chain, it is increasingly important to be able to count on reliable suppliers. We at Stagnoli want to offers ourselves as a certified company for moulding technical articles also in this area: with the IATF 16949, just as per the ISO 9001, we are ready to guarantee optimisation in the use of our resources in reducing production costs, achieving the expected objectives and maintaining a constant level of quality in our products whilst further increasing customer satisfaction.
Would you like to receive further information or request a copy of our ISO9001 certificate? Contact our certified gear moulding company: write to us here.